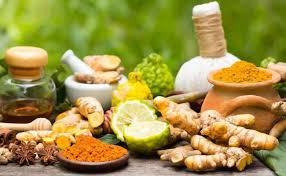 Created Date: 03 Feb
0 Comments
Top Ayurvedic Companies in the World
Top 10 Best Ayurvedic Companies in the World
Ayurveda is the ancient medicinal practice of India that deals with the treatment of disease by using a combination of physical, herbal, and lifestyle modifications. Ayurvedic medicine was the first system to comprehensively understand the disease processes instead of just treating the symptoms. Moreover, ayurvedic treatments cure underlying causes, which makes them a highly effective way to prevent and cure diseases in modern times.
In this day and age, we are bombarded with choices, and more often than not, it leaves us wondering which one is the best. On most days, we hardly have enough time for everything that life throws at us, and when it comes to selecting a good product or service, we always look for the best.
Top Ayurvedic Companies in the World
In this article, we intend to discuss the best ayurvedic companies in the world.
1)Dr. JRK Siddha
Ayurvedic Company Dr. JRK Siddha is a leader in Ayurveda with a presence in more than 70 countries worldwide. It is a pioneer in introducing this ancient Indian science to the global market and has inspired millions of customers worldwide. Treating the body holistically and balancing its three vital forces - Vata, Pitta, and Kapha - is at the heart of Ayurveda. Dr.JRK Siddha's ayurvedic treatment aims to help people live longer and healthier.
Their products are available in tablets, capsules, ointments, creams, and syrups that are manufactured following strict quality standards based on traditional Ayurvedic recipes and ingredients with no artificial additives or preservatives added.
2) Elements
Elements started the Ayurvedic Company to provide the best ayurvedic medicines to the world without compromising quality. As a result, the company has built up its reputation as the most trusted name in the Ayurvedic medicine industry by producing high-quality products using natural herbs and ingredients, strictly following the principles of Ayurveda.
The company's vision is to provide quality healthcare at affordable prices to people from all walks of life. They have a state-of-the-art manufacturing facility with qualified professionals who are always on the lookout for new products based on the ancient Indian knowledge of Ayurveda.
3) SG Phyto
SG Phyto is a unique Ayurvedic company that offers an extensive range of natural, herbal, and ayurvedic products, including beauty products, health supplements, dental care, home care, etc. They have advanced manufacturing facilities with state-of-the-art infrastructure and well-experienced scientists who develop different products for their customers.
The products are made from safe ingredients grown on the herbal farm to ensure their quality. For instance, the herbs used in Keshar Hair Oil are grown in the herbal farm located at Dharwad; it is free from chemicals and only contains natural ingredients. It is a pure blend of herbs like amla, Kesar that help in hair growth.
4) J and J Deccane
J and J Deccane Ayurvedic is one of India's leading ayurvedic medicine companies. Over the years, they have developed a strong base of loyal customers in India and across the globe. They deal in all types of ayurvedic medicines like medicinal oils, ayurvedic powder, herbal soap, herbal shampoo, health supplements, and other natural ayurvedic products made from natural herbs and chemicals, and minerals.
The company exports and supplies these products to various countries worldwide with an assurance of good quality. J & J Deccane also manufactures 100% pure Ayurvedic medicine to treat a wide range of health problems. Their manufacturing facility is equipped with all modern tools and machinery required to extract, refine and process Ayurveda herbs.
5) Gufic
Gufic is one of the leading ayurvedic companies that has been in this business for many years. With all its success and experience, the company started exporting its products to countries like the UK, US, Canada, and Singapore. Now, with their strong presence in these countries and growing demand for their product, Gufic knew that it was time to go beyond international boundaries and start selling its products in more than 80 countries across the globe.
GuGufic's products are prepared according to Ayurveda standards. This means that no artificial colors or flavors are used in them. After thorough research, the herbs used in making Gufic's products are natural and procured from reliable sources. Their product's range includes herbal medicines for common illnesses such as colds, coughs & flu, joint pain such as arthritis, digestive disorders, etc.
6)Dhootapapeshwar
Dhootapapeshwar Ayurvedic Company offers Herbal Capsules, Weight loss Supplements, Beauty Supplements, Hair Care Products, Oral Care Products, and more. The company is proud to be one of the oldest manufacturers of herbal ayurvedic products globally. With the finest manufacturers, Dhootapapeshwar Company has an excellent track record for manufacturing high-quality ayurvedic medicines widely.
The company's range of drugs is manufactured from pure herbs, herbal extracts, and plant materials under strict supervision and quality control to ensure their authenticity, purity, and effectiveness. All their medicines are made using traditional Ayurvedic ingredients used for thousands of years to treat various health problems.
7) Baidyanath
Baidyanath Ayurvedic Company has pioneered the manufacturing and exporting of Ayurvedic medicines to over 60 countries, including Russia, Germany, France, the United Kingdom, and the USA. The company also exports its products to Thailand, Nepal, Sri Lanka, Bangladesh, and South Africa. Treating health care as a service, not a product, Baidyanath has been consistently contributing towards improving public health through indigenous systems of medicine by offering high-quality products with optimum potency and efficacy at affordable prices around the globe.
At present, Baidyanath has more than 2500 products for various diseases. All these products are manufactured using the highest grade herbal raw materials under GMP norms.
8) Sharmayu
Sharmayu Ayurvedic Company is a reputed organization providing excellent quality ayurvedic medicine. The company has a team of highly qualified people that offer a variety of herbal medicines & supplements. Sharmayus's products are prepared as per the guidelines given by traditional experts. The quality & effectiveness of their products are tested under medical supervision, which makes them stand apart from the competitors. The company uses high-quality ingredients and herbs, extracts, and minerals. After thorough research and scientific studies, these herbal remedies have been formulated to offer fast relief from various health disorders such as arthritis, joint pain, back pain, muscle pain, etc.
9) Vasu
Vasu Ayurvedic Company is the best place to buy 100% genuine Ayurvedic Products. They are considered trustworthy Ayurvedic Companies that supply top-quality ayurvedic products worldwide at a very reasonable price. The company offers a wide range of Ayurvedic Products like Multi Herbal Churna, Ashwagandha Tablets, Triphala Tablets, Shilajit Capsules, Kesar Badam Syrup, Dabur Gulabari Hair Oil, Nourish Body Lotion, Bhringraj Shampoo, Tulsi Capsules, Panchatikta Hair Oil, and more.
They have a team of professional and highly experienced herbalists who manufacture and export these products from our unit in an environment-friendly manner. Our entire production process is under the supervision of our qualified staff.
10)Himalaya
Himalaya Ayurvedic company is one of the leading Manufacturers, Exporters, and Suppliers of Herbal Products and Cosmetics in the Ayurveda industry. The company has been committed to supplying its customers with 100% Pure Herbal products that are safe, effective, and free from any side effects. Himalaya has developed a broad range of herbal medicines for various health care concerns. Their wide assortment of Herbal Products includes Capsules, Tablets, Syrups, Pills, Oral Tinctures, Herbal Extracts, Hair Care Products, and many more. Millions of people worldwide use Himalaya products to improve their health and well-being every day.
Conclusion Paragraph
Ayurvedic medicine uses herbs and spices to enhance immunity, protect against free radicals and help maintain overall well-being. We hope we have helped you choose a company that you can trust. Look around and find more here that you can put into use in your life.