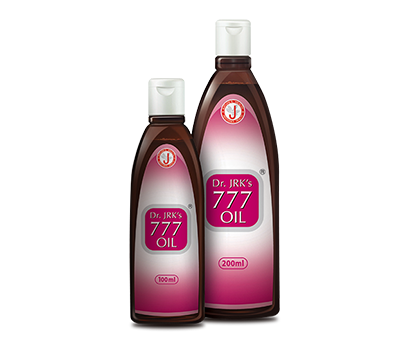 Created Date: 02 Jul
0 Comments
Get rid of psoriasis
Complete guide about Dr JRK Siddha 777 Oil: Benefits, How to Use, Ingredients, Side Effects
Dr JRK Siddha 777 Oil medication is manufactured by Dr. JRK's Pharma. It is indicated in psoriasis. The 777 oil is prepared with Wrightia tinctoria through a unique process. This formula was invented by Dr. J.R. Krishnamoorthy and the company took the initiative to evaluate the drug in several hospitals in different parts of India. The drug is widely accepted and its clinical efficacy has been recognized by clinicians in all medical systems and several patients have benefited from its use during the past 20 years, and it has also been established that patients experienced a prolonged period of remission with daily use. 777 Oil has found a definite place in safe and effective treatment approaches for the management of the global problem of psoriasis.
Benefits of 777 oil:
· Safe, effective, affordable.
· Dr JRK Siddha Psorolin Ointment increases the biological load and bioavailability of the active ingredients.
· Balances the micro and macro level of activities.
· The ideal ratio of hydrolip reduces skin xerosis and associated itching.
· Delays cell death and prolongs the cell cycle over time.
· Rapid relief of clinical symptoms and early onset of remission.
· Prolonged period of remission.
How to prepare?
10 parts of coconut oil are mixed with 1 part of Wrightia tinctoria leaves. This mixture is kept under direct sunlight for 7 to 10 days of time. Then the oil is filtered and stored in airtight containers. Dr JRK Siddha Psorolin Oil is prepared according to the Suryapaka method of Ayurvedic oil preparation.