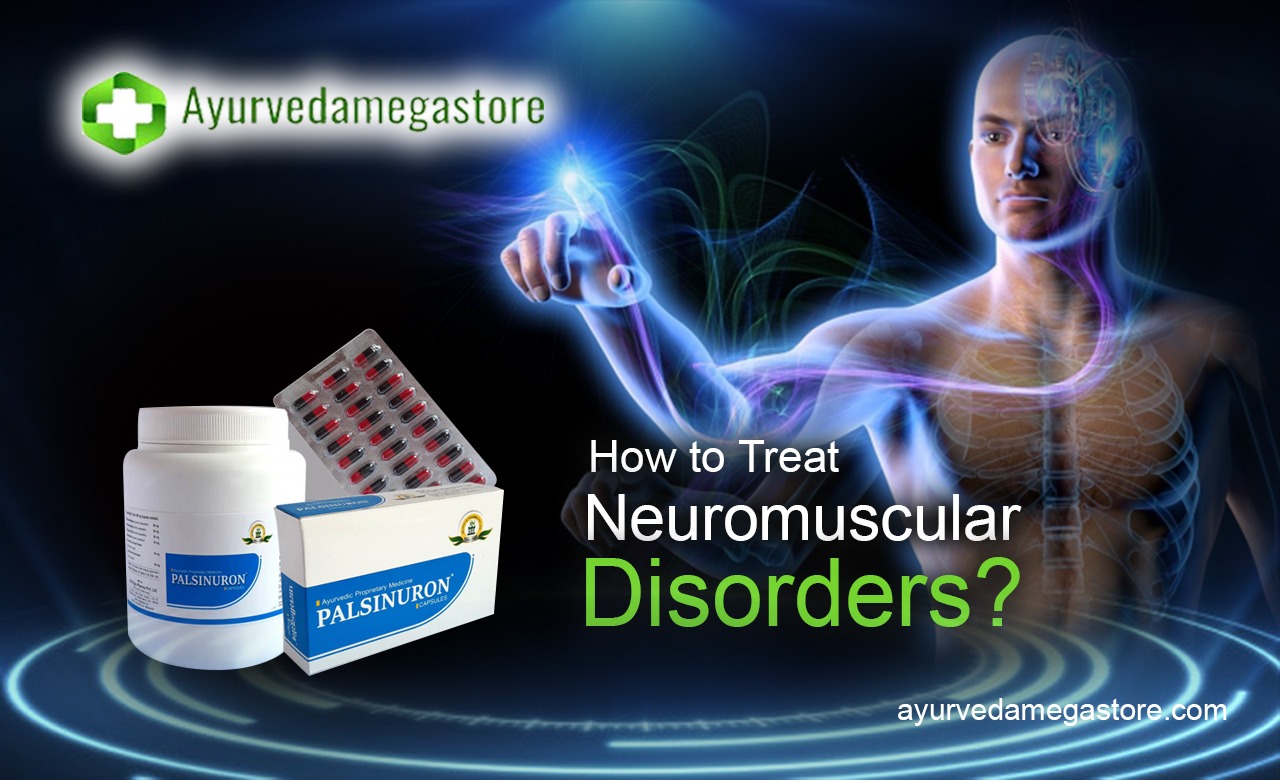 Created Date: 04 Mar
How to Treat Neuromuscular disorders?
How to Treat Neuromuscular disorders?
Do you know our brain controls the muscles of our body with the help of specialized nerves? The nervous system and muscles of our body make a combination and working together it gives permission to a movement which is known as the neuromuscular system.
Every action or movement is done with the help of neurons called upper motor neurons. You may be familiar with the process of moving.
Nowadays, weakness in the muscles and nerves is teh common problem that influences our daily life. This is one of the Neuromuscular disorders. Today, there are many people who have stress and depression problem and they take too much stress of anything easily which causes the neuromuscular disorder. Due to taking stress, they are not able to sleep in the night that weakens their nerves. This is not good for their nervous system and overall health. Are you familiar with Symptoms of neuromuscular disorders? If not, then take a look at the symptoms of neuromuscular disorders.
You can find several symptoms as the symptoms vary according to the health condition and may be life-threatening. Here is the list of some symptoms of neuromuscular disorders.
● The major symptom is a weakness in the muscles
● Muscular cramps
● Wastage of muscles
● Stiffness in the muscles that causes joint and skeletal deformities
● Swallowing difficulties
● Difficulty while breathing
● Pain in Muscles
What are the Causes of neuromuscular disorders?
Check out the common causes of neuromuscular disorders.
● Hormonal Disorder
● Genetic Mutation
● Dietary Deficiency
● A certain amount of drugs and poisons
● Viral Infection
● Unknown symptoms and factors.
● Metabolic disorder
● Weak immune system
What is the Classification of Neuromuscular Disorders?
According to medical study and research, there are some diseases that affect neuromuscular systems in a different way and those are classified into groups. Let;'s take a look.
Motor neuron diseases- The name of the disease signifies that it is related to motor neurons. In this type of disorder, upper and lower neurons die due to some unknown factors and genetic issues. Here are some genetic motor neuron diseases like intermediate spinal muscular atrophy (SMA2), adult spinal muscular atrophy, infantile progressive spinal muscular atrophy (SMA1), and juvenile spinal muscular atrophy (SMA3).

This type of disease is also known as Lou Gehrig's disease, motor neuron disease, and amyotrophic lateral sclerosis.
Neuropathies- In this type of disease, the peripheral nervous system is affected. Some diseases are including hormonal disorder diabetes, Charcot-Marie-Tooth disease which is a genetic disease, autoimmune diseases like CIDP.

Neuromuscular junction disorders- In this type of disease, a muscle is blocked while the transmission of the signal to move it attempts to cross over any barrier between the nerve and muscle. Here is the list if common Neuromuscular junction disorders, myasthenia gravis, and autoimmune diseases.

Myopathies including muscular dystrophies- There are many muscular dystrophies diseases that are caused by genetic mutations. In this type of disease, the repairing of muscles and the maintenance of muscles stops. Some diseases are Duchenne muscular dystrophy, congenital muscular dystrophy, polymyalgia rheumatic, etc.

How to Treat Neuromuscular Disorders Effectively?
The main motive is to resolve the muscle weakness problems and there are various treatment options like electrotherapy, medications, detoxification, stem-cell-therapy, withdrawal of muscle-toxic, respiratory therapy, or surgery, ayurvedic treatment, exchange of plasma, etc. You can opt for any treatment option, but it is also true that ayurvedic treatment of neuromuscular disorders is considered the best and effective treatment because there is no side-effect of ayurvedic treatment and ayurvedic medicines are made with natural herbs and ingredients that give more benefit to the body.

This type of disease is diagnosed by using several tests like electromyography (EMG), blood tests, muscle biopsies, etc.

SGPhytopharma Palsinuron Capsule is the best and effective ayurvedic medicine for neuromuscular disorders associated with CNS & PNS. This medicine helps in the activation of neuromuscular communication, providing nutrition to nerves and blood vessels, healing of damaged nerves, and overcomes anoxia.

If you are suffering from any type of Neuromuscular Disorder, then take the assistance of an experienced and professional Ayurvedic Doctor and take SG Phytopharma Palsinuron Capsule.

At Ayurveda Megastore- one of India's biggest ayurvedic online stores, you can find this ayurvedic medicine at best rate. So, buy SG PhytopharmaPalsinuron Capsule online now and treat the neuromuscular disorder.