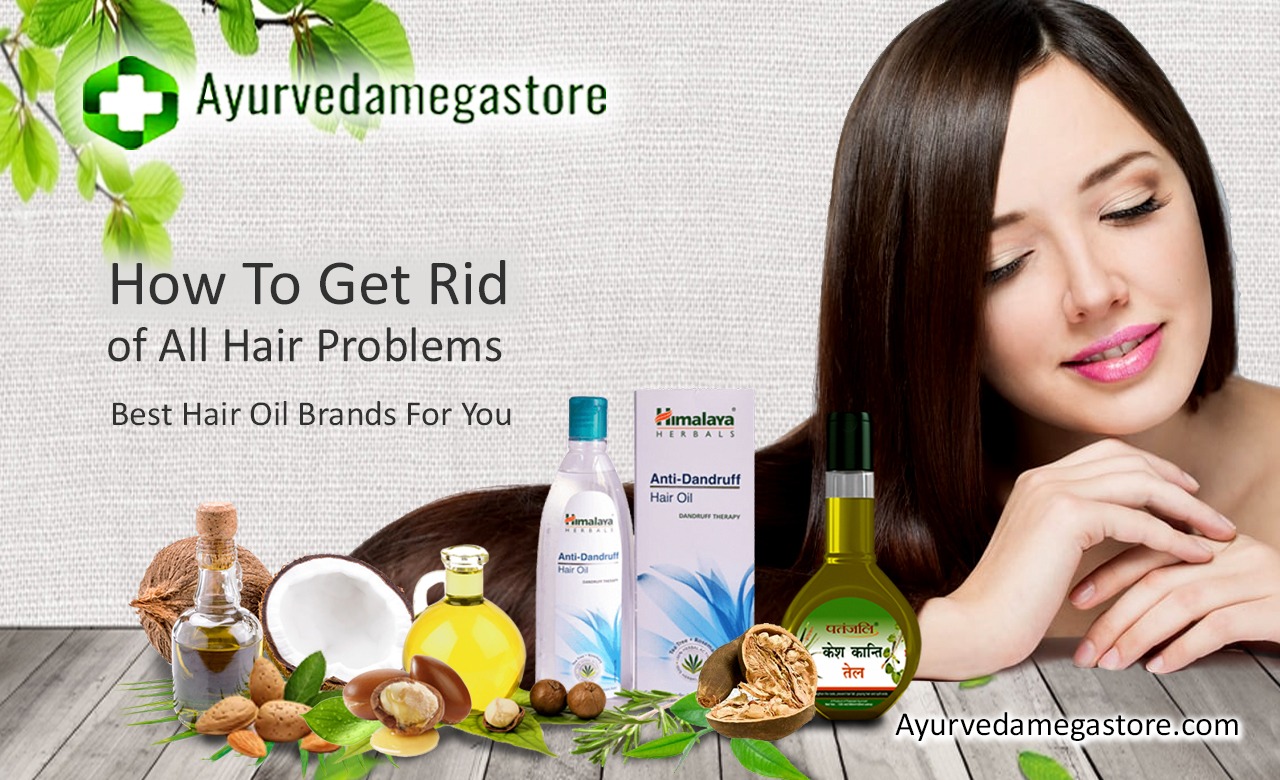 Created Date: 14 Jan
How To Get Rid Of All Hair Problems
Today, every individual is facing hair related problems including hair loss, dry hair, dull hair, frizzy hair, dandruff, split ends, heat damaged hair, gray hair, color damaged hair, and oily/greasy hair. Hair comes in various colors. textures, styles and considered one of the most beautiful elements that enhance your beauty. Whether a girl has long, wavy, shiny, lengthy, or smooth hair, she is facing at least one hair problem.
Hair loss is one of the most common and leading problems not only in India but in the world. We all know that hair goes through a growth cycle, but at some point in our life hair falls out.
The various disorders can make the hair drop out. Individuals who have an immune system condition called alopecia areata lose hair on their scalp, and on different parts of their body. Other wellbeing conditions that can cause abundance balding include:
● Hormonal problems
● Major surgeries
● Severe infections
● Stress & Depression
● Overactive thyroid
● Childbirth and pregnancy
● Major health problems
● Fungal infections of the Scalp
● Iron-deficiency anemia
● Use of Chemicals like Boron, Arsenic, and Thallium
● Typhoid
● Polycystic ovary syndrome
● Hairstyling products
● Nutritional deficiencies
● Use of various medications like antidepressants, retinoids, high blood pressure medications, chemotherapy, etc.
How To Control Hair Loss Problems
If you are finding the techniques or methods to control the hair loss problem, then stop here, and take a look at this post. You can control hair loss problems by choosing the right shampoo, conditioner, diet & exercise, and Oiling.
Oiling is one of the major and best techniques that can help you get rid of all hair related problems. The oil improves the blood circulation in your head muscles, scalp, and roots and also nourishes the roots of your hair. If you really want good results, then massage your hair at least once a week with the natural & ayurvedic hair oil that suits your scalp.
Best Hair Oil Brands For You
Coconut Oil- Ultimate For All Types of Hair
Coconut oil is considered one of the best & ultimate multi-tasker oils that can be used on any type of hair. Coconut oil is known for replenishing your hair and keeping your scalp healthy or free from dandruff. This oil contains numerous vitamins, carbohydrates, and minerals which help to build rigid strands and increase the rate of growth of your hair.
Argon Oil- Best Option For Frizzy or Dry Hair
Argon oil contains minerals, vitamins, essential fatty acids, antioxidants, and Vitamin E. It is highly known for increasing the elasticity of hair and makes hair more softer or shiny. Argon oil is also known as UV-protector, a powerful antioxidant, and a radical neutralizer. It hydrates your hair and stops hair damage from free radicals.
Himalaya Anti DandruffHair Oil- Best For Beating Dandruff
Himalaya Anti Dandruff Hair Oil is well-known for eliminating microbial infections of the scalp. This hair oil nourishes the scalp, increases the blood circulation, strengthens the roots of the hair, and gives shininess to the hair. It is also known as a powerful antiseptic agent, which helps heal the scalp. It is made up of Rosemary and Tea Tree Oil which are natural and beneficial ingredients. Massage your hair with Himalaya Anti Dandruff Hair Oil into the scalp by parting the hair. If you massage your hair in the circular motion, then you will get the results soon.
Macadamia oil- Ideal For Damaged or Dry Hair
Nut oils will, in general, are the most concentrated or intensive, and macadamia is one of the most extravagant accessible. If you use this hair oil on dry or damaged hair, weekly, then you will see good and positive results as it helps in replenishing hair and gives nourishment to the scalp. If your hair is damaged and extremely dry, then you must use this oil to give a healthy and new look to your hair.
Almond Oil- Best For Removing Dandruff
We all familiar with the benefits of almonds and almonds are also known as one of the lighter nuts. Almond oil is rich in fatty acids, antioxidants, protein, vitamin E, and Magnesium. Due to the antioxidant property and a high amount of magnesium, almond oil helps in boosting hair growth and reducing the breakage of hair. If you are suffering from dandruff problem and feel more irritation on your scalp, then massage your hair or scalp with almond oil at least twice a week before washing your hair. It is the best source to reduce redness, dandruff, irritation, and inflammation.
Baobab oil- Best For Fast Hair Growth
Baobab oil contains numerous essential fatty acids, vitamins A, D, E, and F, which helps in deep hydration, improving the elasticity, increasing the blood circulation, building the cell regeneration, and in the nourishment of hair. By using this hair oil, you can grow your hair faster.
Patanjali Kesh Kanti Hair Oil
Patanjali Kesh Kanti Hair Oil is one of the most effective hair oils which is highly known for deep nourishment, preventing dandruff or damaged hair problem, reducing hair fall, strengthening hair roots, and preventing split end problems. It is made up of Bhringraj, sunflower oil, a mix of Wheat Germ Oil, and Aloe Vera. It reduces toxins from the scalp and helps hair become smooth and shiny. Buy Patanjali Kesh Kanti Hair Oil online now! There are a lot of benefits of using Patanjali Kesh Kanti Hair Oil and some are-
● Prevents split ends and greying.
● It helps in regenerating hair growth.
● Makes hair strong and healthy.
● Prevents hair fall and dandruff.
● Strengthens roots of the hair.
● Increase the rate of hair growth.
So, if you are looking for hair oils of the best brands, then visit Ayurvedamegastore- India's Biggest Online Ayurveda Store. At this store, you can find the hair oil of any brand and get the products at the most reasonable rates. Apart from hair oil, you can buy all hair care products including hair serum, shampoo, and conditioner. Buy Ayurvedic Natural HairOils online now and get the best deals.