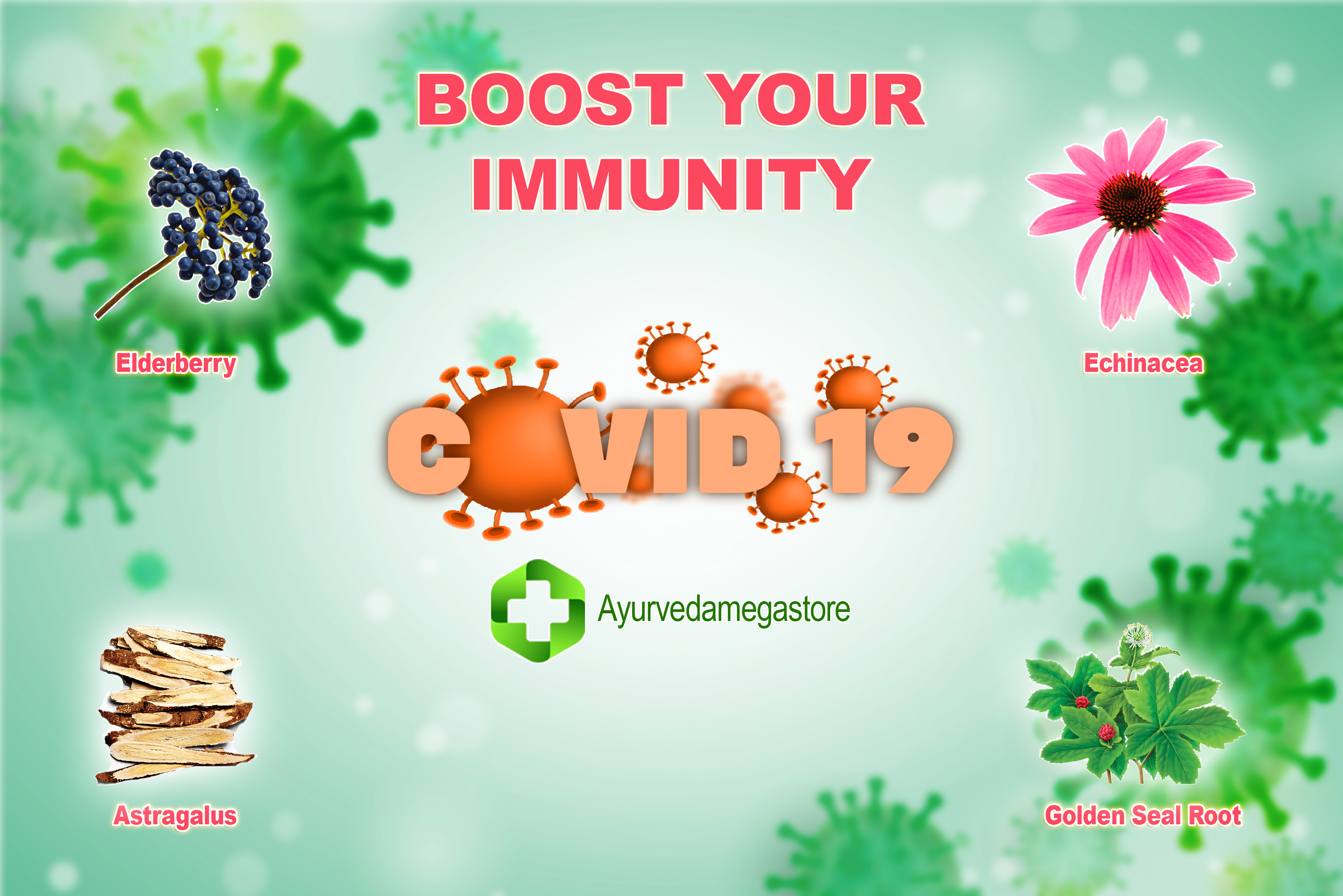 Created Date: 07 Dec
0 Comments
Enhance Winter Immunity And Protect Yourself From Coronavirus
This winter Ayurvedic diet is essential to enhance your immunity and to fight Coronavirus. A well-balanced ayurvedic diet based on natural foods and herbs can boost immunity. Supplying your body with proper nutrients add vitamins, protein, and minerals will make it stronger to fight against any diseases.
By simply following a traditional ayurvedic diet, you can associate yourself with the Doshas. Different weathers give rise to Doshas: Spring with Kapha; Summer with Pitta; and Winter with Vaata. The intake of the right amount of seasonal foods enhances the body's immunity. It balances your mental and digestive systems as well.
Here's how to prepare yourself for strengthening your immunity in winter to protect from COVID 19:
Consumption of seasonal and ayurvedic food:
Avoid eating processed foods. It is advisable to consume whole grain foods. These foods are the healthiest ones. In the winter season, eat food that is rich in nutrition and helps you to digest well. Food like whole grain, bajra, amaranth, ragi and maize, and quinoa do not have much calories and fiber much in amount. It helps to boost immunity as the magnesium, selenium, and zinc that keeps stress under control. Covid-19 immunity is improved with Ayurvedic products that have rich nutrients and minerals to add value to your body.
One can choose seasonal vegetables with a variety of colors. The rich-colored veggies have high antioxidant content and help build immunity. These foods also contain cyptothanxin, which protects the heart.
Greens are a great source of sulforaphane, indoles, and isocyanate, which are great for protection from cancer. White and brown veggies are good for protecting the body from any detrimental effects.
Eat dry fruit, nuts every day to keep you warm. Species like ginger, garlic, and turmeric, are a must for every day. You can use cinnamon, fenugreek with milk for protective properties offered by these ayurvedic immunity boosters.
Turmeric milk: It helps reduce inflammation. The turmeric in the milk boosts immunity and is good for the skin. It decreases the blood sugar level and generated heat in your body. It also prevents outside virus attack on your body.
Ajwan Water: The ayurvedic carom water offers multiple health benefits. It is essential for the digestive system and helps to keep your stomach clean. It is commonly added as a spice in some Indian food recipes.
Add Ghee to your meal: There is a misconception that ghee increases weight. Consuming ghee regularly will heal your body and create anti-inflammatory properties that are useful for boosting immunity. It is soluble in water.
Numerous herbs increase and enhance the immunity of the body. These include:
Elderberry: It is an ayurvedic herb that prevents cold, flu, and sinus infections. You can cook it raw and drink like a syrup.
Echinacea: It is a widely used combination for boosting immunity. It helps calm the immunity system and provides protection.
Astragalus: A traditional medication that is a popular herb used in any ayurvedic medications. It is good to treat any low level of health issue. The tonic should be taken twice a day.
Golden Seal Root: It is a vivid golden yellow herb which is the best constituent of the antibacterial and antifungal and anti-diarrhea and anti-parasitic properties. It is the best way to treat such a deficiency in the body.
Fire Cyder: The Fire Cyder is mainly taken by boiling it in water. It is a brilliant home-based drink that reduces chest infection and enhances your immunity system.
To conclude, Covid-19 immunity from Ayurveda is the best solution to sustain good health. Meditation and yoga add benefits to your body with certain right foods to sustain the cold. COVID will stay in society. Consuming immunity-boosting foods and herbs to protect yourself from the disease.