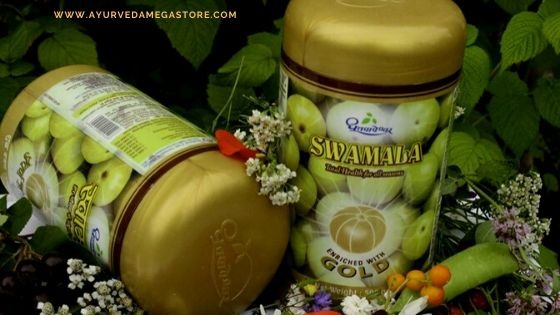 Created Date: 25 Nov
Dhootapapeshwar Swamala- The best ayurvedic remedy to avoid winter problems
Winters lightens our mood immediately. Everyone in winter feels pleasant and relaxing. Above all, it is the best time of the year for outdoor activities. However, winters trigger many problems, as well. When winters start chilling the winds, it somehow starts drying our skin. It causes dandruff, skin problems, and hair fall. A long list of health problems come along with winters, but Ayurveda had remedies for such problems long ago. Your grandparents must have directed you about the benefits of amla, chywanprash, and several bhasmas that employ to cure winter problems. Not only limited to winter problems, these ingredients effectively save our body from infectious diseases, viral epidemics, and malnutrition.
Amla embodies many useful properties and functions as a magical component in many Ayurveda medicines. It promotes healthy living, increases our body strength, and eliminates bad fat from our body. There are several ancillary benefits to it. It promotes the healthy functioning of our neuron system, provides strength to the bones, and works best as a beauty enhancer. When amla is blended with other equally beneficial ingredients, it shows wonders by improving your health conditions.
Currently, Dhootapapeshwar Swamala is one of the best health care products in India. It is a scrupulous blend of the following ingredients:
Amla

Desi Ghee

Makardhwaj

Chyavanprash (Ashtavarga)

Suvarna Bhasma

Roupya Bhasma

Abhraka Bhasma

Kantaloha Bhasma

Pravala Pishti
The Dhootapapeshwar Swamala obtains as an immensely effective product with no side-effects. It is made out of the most potent herbs found in Ayurveda. These herbs constitute a supreme source of nutrients promoting the healthy growth of biological cells. The Dhootapapeshwar Swamala contains essentials nutrients to create Shukra-dhatu in our body. Shukra-dhatu is one of the seven dhatus presents in our body. It is commonly known as the essence of all seven dhatus. Shukra-dhatu highly promotes fertility, as well. It is the main and the most important dhatu that induces reproduction in our body. Additionally, it works best as a revitalizer improving immunity system in the body.
A prominent product like Dhootapapeshwar Swamala possesses all the properties that stimulate the effective circulation of blood in the body. It even gives strength to our immunity system to battle winter problems. Besides, the beneficial health tonic called Dhootapapeshwar Swamala includes the following properties:
Raktavardhak:

Chances of anemia increases when you suffer from loss of blood due to any reason. Moreover, fewer platelets in the body also cause anemia. Problems like heavy menstruation, gastrointestinal tract bleeding, or injury makes your body weak and prone to health issues in winters. Consuming Dhootapapeshwar Swamala increases and balances the required number of platelets in the body with the presence of Raktavardhak in it.

Vrushya: Winters abandons a chance to your body's powerhouse system to reactivate and restore its strength. The nutrients we eat during winters absorb in our body, and the surplus energy is saved for the utilization during the whole year. As Dhootapapeshwar Swamala significantly contains properties of vrushya, it enhances the body's strength, vigor, and vital endurance. Moreover, it develops luster in the skin and builds tissues efficiently. It even regenerates healthy muscles by supplying energy in the body. Dhootapapeshwar Swamala, containing Vrushya, reduces dryness in the body aiding skin problems in winters.

Rasayan & Medhya:

The concept of Rasayana in Ayurveda helps in overcoming the diseases, and eliminating infectious cells from the body. It even regenerates the injured bones and relieves the problem of arthritis. Medhya Rasayana improves intellectual capabilities also. It is mostly plied in treating mental disorders. The medhya rasayanas increases memory powers, prevent aging and cognitive related problems.
Dhootapapeshwar Swamala is the most promising ayurvedic product formed out of vital herbs and amla (Indian gooseberry). It is an extremely valuable option available at a pocket-friendly cost on ayurvedamegastore.com. It is a power-pack of essential ayurvedic properties that helps you in boosting your digestive system and recharges your body during winters.