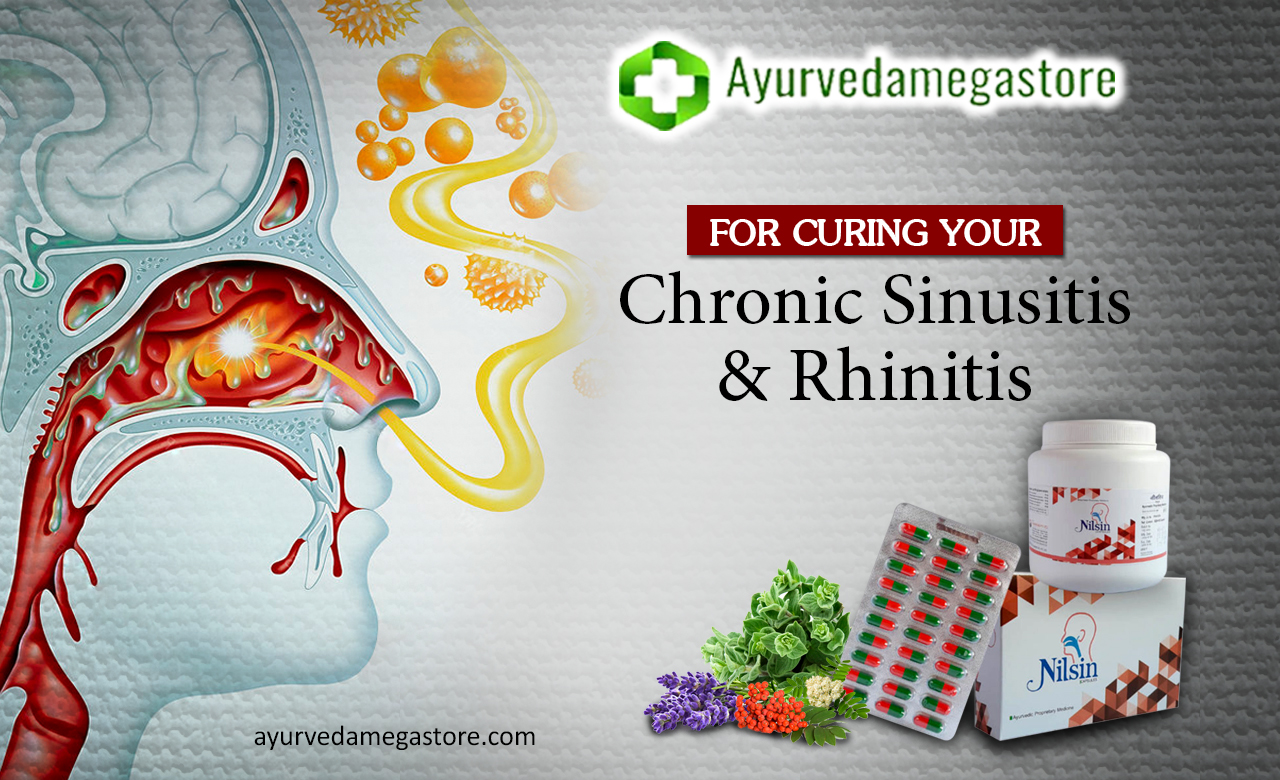 Updated Date: 17 Mar
0 Comments
SG Phytopharma Nilsin Capsule For Curing Your Chronic Sinusitis And Rhinitis
Ayurvedic treatment is the best way to treat any chronic disease from the roots. It is one of the ancient curing treatments for human wellness. The most popular SG PhytopharmaNilsin Capsule is one of the best ways to cure chronic sinusitis and rhinitis.
It is also useful to treat allergies, headache, bacterial infections, soaring throat, inflammation, congestion, cough, respiratory and persistent fever. Your immunity is also enhanced if you take this capsule regularly. You can now buy Ayurvedic medicines online delivered at the doorstep.
What does SG Phytopharma Nilsin Capsule contain?
SG PhytopharmaNilsin Capsule is the preparation of the finest ingredients. It is very beneficial for the human body. Following are the Ayurvedic herbal inclusions:
Sitopaladi:
This Ayurvedic herb is an expectorant and stimulant. It helps to overcome choorna that brings in a burning sensation in your eyes & body.
Nag Guti:
It offers decongestant action on the nasopharyngeal mucous. It helps to prevent early recurrence of cold. It helps to overcome malaise and get rid of body ache.
Sunthi:
This herb has an anti-inflammatory feature that is anti-histaminic as well.
Vach:
It helps one to get relief from the bronchospasm.
Maha Sudarshan:
It helps to increase immune resistance. It is an effective choorna in chronic febrile disease.
Kosta Kulinjan:
It is useful in respiratory disorders, coughs, or having a sore throat.
What are the benefits of regularly in-taking SG PhytopharmaNilsin Capsule?
The benefits of SG PhytopharmaNilsin Capsule are immense. Check out the listed below points;
It helps in reducing nasopharyngeal congestion. It opens up the blocked nose and regulates the breathing process.

It relieves severe headaches.

It tests the paranasal sinuses and also benefits the action to control the mucous formation.

It helps to regular the immunological processes.

It helps to build up resistance.

It helps in the long run by reducing the patients' susceptibility to catching a cold.

It helps in controlling or reducing the inflammation in the throat.

It relieves one from nasal congestion in the long run.

You will get benefits if you have rheumatoid arthritis.

It relieves one of the severe diabetic side effects.

If one is suffering from jaundice and anemia, SG PhytopharmaNilsin Capsule can be beneficial.
Indications for in-taking SG PhytopharmaNilsin Capsule:
If you are going through the following issues, you can start with your Ayurvedic medication of SG PhytopharmaNilsin Capsule.
Having chronic cold problems, mainly related to sinus and rhinitis.

Having nasal congestion.

Having a sore throat.

Having a feverish feeling.

Having malaise that is related to cold.
What is the dosage of this capsule?
If you are regularly having SG PhytopharmaNilsin Capsule bought from the leading e-selling platform Ayurveda megastore, take it as prescribed by the doctor. It is advisable to consume two capsules a day. You can use this product for 2-3 months, as stated by your Ayurveda doctor.
Here are few FAQS often asked by the customers. They list all below:
Can I use this along with homeopathy?
Yes, you can take SG PhytopharmaNilsin Capsule along with other medicines. There are no allergic or side effects of this medicine. It is mild and easy to have regularly.
Can I have Nilsin Capsule with multivitamin tablets?
Yes. The product SG PhytopharmaNilsin Capsule is suitable to go perfectly with dietary supplements. You can add to your routine other supplements or vitamins for a healthy body.
Can I use the capsules for allergy?
You can have SG PhytopharmaNilsin Capsules for any types of allergic issues. However, it is advisable not to start with the capsules before understanding your allergy type. It is always better to consult a doctor and then consume it. There are no such side effects of this capsule on any allergy issues.
Can I have this capsule on an empty stomach?
It's commonly advisable to have SG PhytopharmaNilsin Capsule after your food. If your doctor has prescribed to have it before food, it is essential to follow the instructions. You should have two capsules a day for faster recovery.
Does this capsule have addiction-forming traits?
No, no ingredient will cause addiction in you to have it regularly. The medicine is safe and effectively solves sinus-related issues. It is prominent to not self-medicate yourself. It may increase the body's dependency on the medication. Consult a doctor.
Conclusions:
The most useful SG PhytopharmaNilsin Capsule is a must-buy for you if you struggle with cold-related issues. The benefits of this capsule are immensely helping the masses as per the reviews.
The easy availability of this Ayurvedic medicine online at the leading Ayurveda Megastore guarantees quality. They also offer premium and authentic products. You will never face adulterated items on this website. Get yourself treated well with this beneficial and long-lasting Ayurvedic treatment.