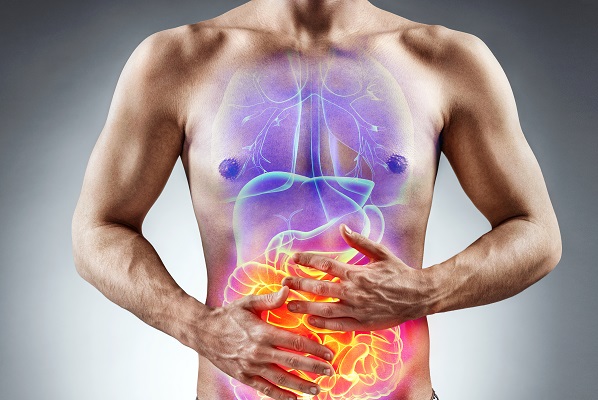 Created Date: 25 Jul
Ayurveda And Acidity
In today's life style and eating habits, almost all of us have suffered from the problem known as Acidity and heartburn. Hyperacidity (Amlapitta) is one of the most common diseases seen in the society today that takes a toll on over wellbeing. It is seen in all ages, all classes, all sex, and all community. As per Ayurveda, individuals with imbalance Pita dosha are more prone to acidity and heartburn. Pitta is the heat energy within every cell, but it is mainly located in the stomach area. The stomach normally secretes acid that is essential in the digestive process. When there is excess production of hydrochloric acid in the stomach, it results in the condition known as acidity.
Ayurvedic treatment or medicine for acidity and ulcer ensure to control the excessive acid formation and provide relief. Acidity treatment in Ayurveda is very effective, particularly in cases where the patient approaches sooner instead of popping pills to subdue symptoms. Even in advanced cases, with proper medicines, and by following prescribed diet and lifestyle recommendations, Acidity treatment provides very high relief. Signs and symptoms of acidity are Heart & chest burn (retrosternal burning), Sour or bitter belching, Nausea, Throat burn, Regurgitation of food or sour substance, Vomiting, Gaseous distention of abdomen, Heaviness in abdomen, Indigestion, Aversion towards food, Pain in abdomen, Chest pain, Headache, Bad breathe, Foul smelling loose motions, Severe burning sensation over feet, hands, Thirst, Mouth ulcer, Fatigue (especially in legs), Tiredness, Fainting, Giddiness and itching all over body.
Pitta is an Ayurvedic Dosha that symbolizes heat or fire. There are many causes for the aggravation of Pitta, main among them are: Eating foods that do not suit the foods that should not be taken together (milk and fish, milk and salt), excessively sour-spicy or hot foods and liquids, white flour products and white sugar products, smoking and excessive consumption of tea, coffee and alcohol, eating in a state of indigestion, suppressing urges of urination and stool, sleeping in the daytime after meals, staying awake late into the night, excessive stress, anger and hunger, excessive exposure to sun and heat and gastro-duodenal ulcer.
A few simple changes in lifestyle and diet can help bring Pitta into balance for smoother, more effective digestion and greater calm and contentment. Some of the best advice most Ayurvedic practitioners give are eat only when hungry, keep gaps of at least three hours between meals so the previous meal is digested and avoid smothering Agni with cold, wet, spicy, oily, and fried food. What you eat can nourish and strengthen this fire, boosting your digestive system — or it can smother it, leading to an impaired, weakened, or imbalanced Agni. Excess intake of heat-producing foods can mean that the digestive tract overreacts with an increase in acid production. Some of the things to do to get rid of acidity are: Avoid excessive salty, oily, sour and spicy foods, Avoid heavy and untimely food, avoid smoking and alcohol intake, Food should consist mainly of bitters like bitter gourd etc. include barley wheat old rice and green gram in diet, Avoid overcooked and contaminated food, the food must be properly cooked and follow mental relaxation techniques.
Even after avoiding the aforesaid thing, Pitta is uncontrolled; Ayurveda has suggested few medicines to control it. Eazol Antacid syrup is one such medicine which has benifited hundreds of patients across India. Eazol Antacid syrup is made from the purest extract of ayurvedic herbs like Chitraka (Plumbago zeylanica), Durva (Cynodon dactylo), Jatamansi (Nardostachys jatamansi), Amalaki (Emblica officinalis), Gokshura (Tribulus terrestris), Punarnava (Boerhaavia diffusa), Udumbara (Ficus racemosa) and Yashtimadhu (Glycyrrhiza glabra). This combination starts working on acidity almost immediately and gives you relief in almost no time.
Eazol Antacid syrup is available on discounted price with free home delivery on Ayurveda Megastore. Ayurvedamegastore is India's biggest online Ayurveda store with over 5000 products.