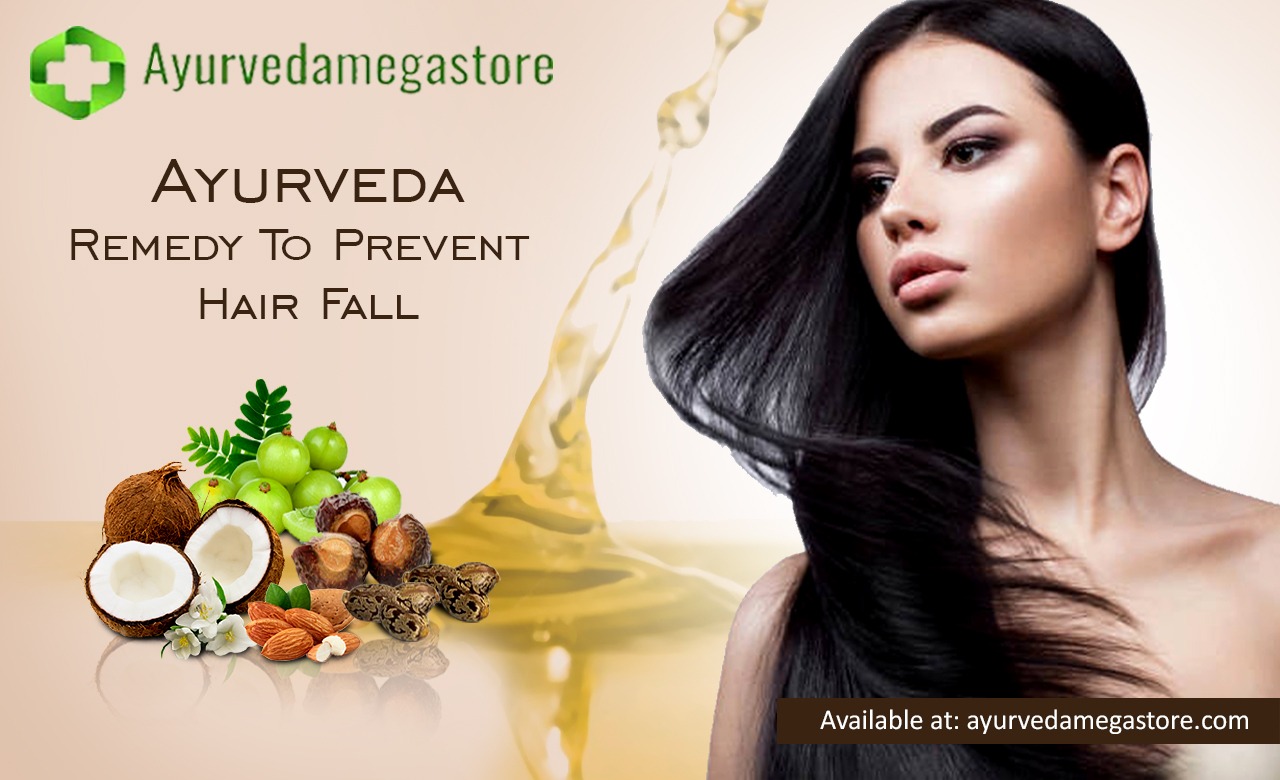 Created Date: 15 Oct
0 Comments
Ayurveda Remedy To Prevent Hair Fall
Hair fall is a serious concern of the majority of the population that has a bunch of hair while brushing a single time. It is extremely difficult to give a hundred percent to ensure that hair fall is minimum. There is an ayurvedic treatment to prevent hair falls in an effective manner. There are oils and serums made in Ayurveda that can easily help in growing healthy, lustrous, and long hair. This incredible growth helps in the person easily in any weather. The fact is that hair loss can be due to stress which can be cured with Ayurveda. There are a number of treatments that one can follow in Ayurveda to have guarantee effect for hair growth and prevent hair fall.
1. Amla – It is the Indian remedy for hair fall that is used for the number of reasons that help in keeping hair shiny and healthy. In addition to this, amla work as an antioxidant that contain vitamins for hair. This even prevents gray hair with regular use. There are oils that contain amla in it that can help in the prevention of hair loss. Just a bit of amla with essential oils can be a great ayurvedic remedy for your shiny hair.
2. Almond Oil – Another good ingredient for hair loos is almond oil. It has the ability to prevent any sort of hair issues with its property of fats and proteins along with minerals and vitamins. It helps in repairing tissues in the scalp that help in offering strength to the hair roots. As a result, the hair loss will be minimum while adding volume to hair.
3. Castor Oil –It is the major addition of the hair benefits that speed up the growth of hair. In addition to this, the oil contains Omega – 6 fatty acids including amino acids. It helps in promoting hair growth by working on dandruff issues and split ends. Adding castor oil with Aloe Vera gel can help a lot for keeping shiny hair while avoiding a number of issues. This also can work up well with a hair pack that includes milk and essential oils to promote hair growth at least twice a week.
4. Coconut Oil –The lifeless hair and fortifies full hair scalp can be cured easily with the help of coconut oil. In addition to this, it soothes the mind and nourishes the scalp while seeping to the roots. The circular motion massage can even help in hair follicles while maintaining the hair growth rate, oxygen flow, blood circulation, and preventing hair fall. This can be used for hair packs as well with a whiff of camphor to strengthens the hair and prevent dandruff.
5. Ritha – It is the major thing that is added to the Ayurveda oils to ensure that hair can maintain their strength. It includes the volume and texture to keep the quality intact. There are natural oils and shampoo as well that includes Ritha or soap nuts in it to complete the need of natural oils in the hair. Just pour it in the solution to get the best result and soak your hair to achieve the results. Make sure to do it alternatively to get the best results and massage for 5 minutes for ideal results.
These are the major ayurvedic remedy that can be extremely helpful for hair fall and thicken the hair roots. These products added up with other ayurvedic materials like aloe vera can work well for the hair while ensuring their can be shiny. The chemical products can make hair lose its quality that can be achieved easily with these ayurvedic remedies.