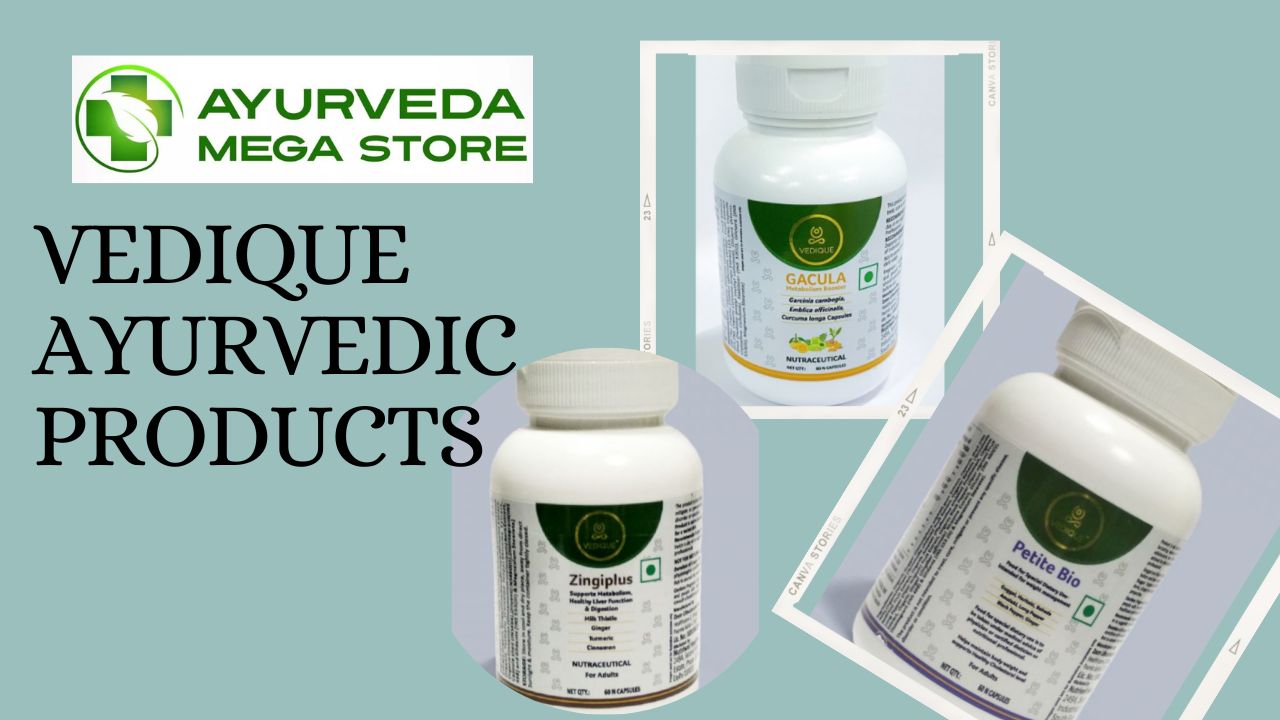 Created Date: 26 Jan
Weight Management and Vedique Detox Herbs
Weight loss journey is not as easy as it seems because there is no secret that what you are putting on your plate plays a vital role in weight loss. Fortunately, in Vedas many Herbs have been written about which boost metabolism and assist in the reduction of junk food craving.
There are many herbs for weight loss that you can opt out of but these wonderful herbs come up with anti-inflammatory, antioxidant, anti- diabetic, cholesterol lowering and hormone balancing properties and support in weight loss and health improvement holistically.
Here are preservative free and pesticide free ''5 remarkable herbal formulations'' which can work on the digestive fire and enhance the metabolism .
1) Balance Pro : Balance Pro is a natural protein powder with no artificial colours. It is a combination of rice and pea protein which is rich in all essential amino acids and is enriched with vitamins and minerals. It is non- allergic and gluten free. It also contains curcumin which has antioxidant & anti-inflammatory properties. It assists in healthy weight loss because it has high satiety levels & improves metabolism.
2) Gacula : This Gacula capsule is a Ayurvedic recipe blend with ayurveda technique for weight loss which contains Garcinia Cambogia, Turmeric and Amla. In Garcinia Cambogia there is an active ingredient in the fruit's rind, hydroxycitric acid, or HCA, which appears to block an enzyme called citrate lyase, which your body uses to make fat. It also raises levels of serotonin, which may make you feel less hungry.

Curcumin

due to its anti-inflammatory property improves painful symptoms of both osteoarthritis and rheumatoid arthritis. Turmeric helps to strengthen the immune system and protect the body from free radicals due to its antioxidant properties. Amla balances Vata (air ) due to its Amla (sour) taste, balances Pitta due to its Madhura (sweet) and Sita (cold) nature. It also balances Kapha due to its Ruksha (dryness)-Kashya (astringent) properties. Gacula balances Kapha, Vata and all Dhatus.
3) Petite Bio : Herbal Formulation contains versatile spices like Guggal, Haritaki, Baheda, Amalaki, Long pepper, black pepper and Ginger. All compounds present in this amazing herb have medicinal effects like improving appetite and digestion, it also improves metabolism and helps to manage weight. It has antioxidant properties. It helps in managing cholesterol levels and improves immunity.

4) Himalayan Berry: Yellow Himalayan berry Fruit, which grows extensively in the upper regions of Leh Ladakh has been in use by the locals extensively in traditional recipes and medicine for its preventive and curative properties. It contains an unbelievable concentration of nutrients, minerals, vitamins, antioxidants, omega acids (3, 6, 9) and organic acids, including flavonoids, phenolics, amino acids, and carotenoids. It improves skin texture, quality of hair, liver health, heart health and it lowers the risk of type 2 diabetes.
5) Jasmine Infusion : Jasmine Infusion is made up of high quality dried Jasmine flowers. It helps in weight loss by increasing the metabolism. It also reduces the water retention in the body. It relieves stress, improves mood and boosts energy.