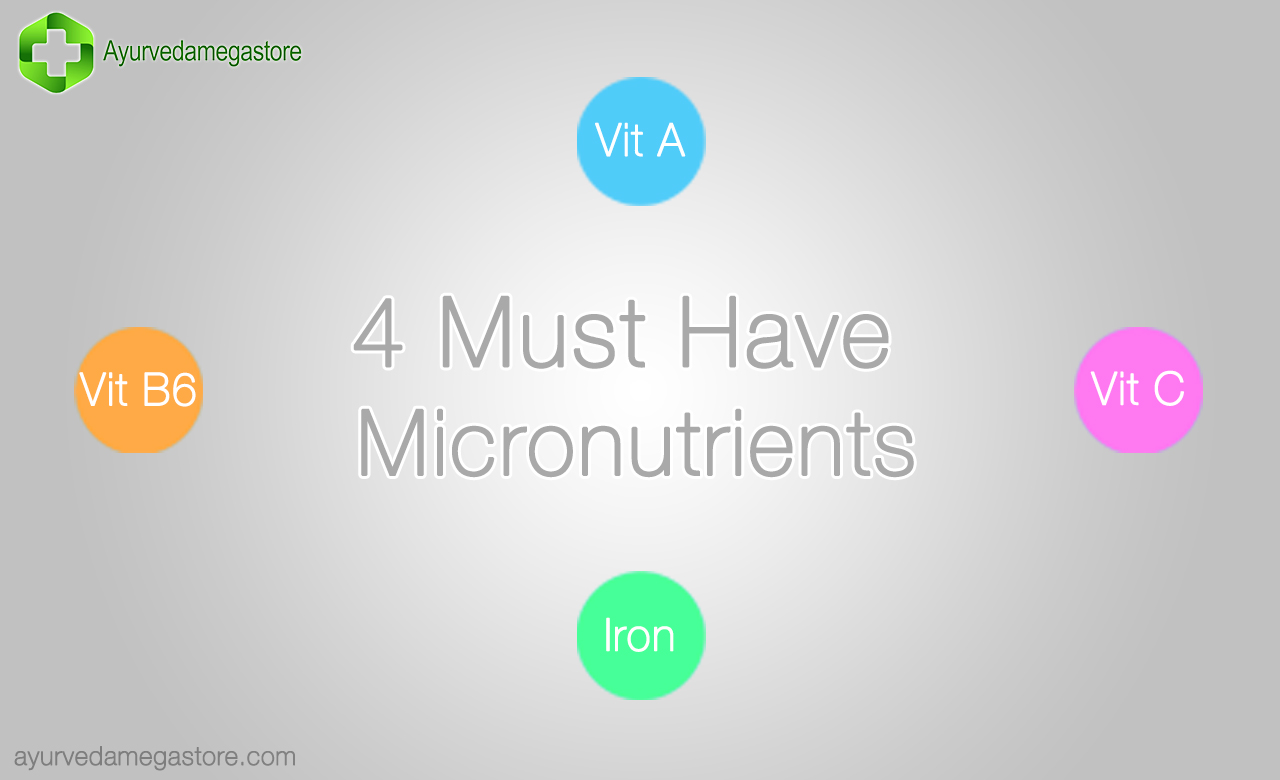 Created Date: 15 Jun
0 Comments
4 Must-Have micronutrients in your Immunity Booster Products
What is this time of despair? We have no time to stand and stare. No time to get into the ingredients of our day-to-day diet. In this time of the global pandemic, we are so much concerned about our health and trying to take good care of ourselves and our loved ones.
We are focusing more and more on boosting the immunity of our body and it is wonderful. But, have you ever got into the minor ingredients of your immunity booster? Or, have you ever tried to look for the micronutrients while buying immunity booster products for you and your family? If no. Then, you are doing it absolutely wrong.
Don't just go into the blind shopping of the products you are consuming. It's high time that you should start taking care of little details of the food items or medicines or even any immune system booster. This covid-19 situation has taught us a very valuable lesson that health is wealth. So, the next time you are buying immunity booster products online or from the market, hold on a little, and first, look for these 4 micronutrients in it.
Vitamin A
White Blood Cells in our blood acts as a soldier against diseases. Vitamin A helps in the making of these WBCs at a faster and an effective rate. It strengthens the body against pathogens. However, there are so many vegetables and fruits that are a good source of vitamin A. But at this time, when you are in urgent need of boosting your immunity, choose an immunity booster that can go along with them. Vitamin A helps in multiplying lymphocytes which helps in fighting any infection in your body. For an average human adult, 700 micrograms to 900 micrograms is an ideal amount that is required by the body in a day.
Vitamin C
You cannot find an alternative to this vitamin for boosting your immunity system. Even, during a minor infection, your body gets so much affected and there, Vitamin C comes into action. It helps in lymphocyte multiplication which keeps your immune system boosted. Its antioxidant property decreases inflammation which helps in easy regulation of the immune system of your body.
If you are one of those people who catch cold and cough as soon as the weather changes, then don't take your health for granted in this time of corona crisis. Make sure that you keep a regular check on your intake of Vitamin C. Its deficiency directly affects your body's immune response and reduces its ability to fight microbes.
75mg to 90mg is an ideal amount to take in a day.
Vitamin B6
Vitamin B6 regulates the production of white blood cells and T cells in your body which is directly connected to your immune responses. It plays a very important role in maintaining the amount of homocysteine, which is a protein essential for boosting your immunity. It not just helps your body in making antibodies but also keeps your brain calm and reduces symptoms of depression and anxiety. This must be on the list of your go-to micronutrients whenever you are buying immunity booster products for yourself or for your family member.
Iron
Iron helps your body to carry oxygen to different cells which results in strength and energy in your body. It's a fundamental element in boosting your immune system. The deficiency of Iron drains your capacity to fight against pathogens.
Are you annoyed by spinach in your meals after every other day? We all get irritated with our mothers always forcing us to eat as many green vegetables as possible. Actually, they are necessary. Our body requires these vegetables to fulfill the deficiency of Iron. But now, on a happier note, we have the best immunity booster products online to go with these vegetables. They can give your body the right amount of Iron it needs.
Final Words
This global pandemic due to the Covid-19 coronavirus is taking a toll on our mental and well as physical health. You need to be more careful about your health and must focus on boosting your immunity by taking the right amount of correct nutrition. Ayurveda Megastore is there to help you with its special range of immune system boosters which are totally ayurvedic. Completely natural and thus, free of any side effects. We recommend you take our immunity boosters daily to maintain a strong healthy immune system. This will help your body to fight every disease and will also prove to be the best anti-stress formula.
We would be more than happy to know your experience of using our widest range of immunity boosters in the comment section below.