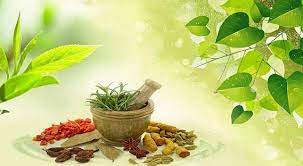 Created Date: 02 Oct
Healthy Ayurveda Medicine from Himalayas- Ayurveda Mega Store
Here we are discussing some of the best Ayurveda healthcare products in the Himalayas that are very much helpful for a healthy life. There are many Ayurveda healthcare products available in the Himalayas that can help you live a healthy life. Some of these products include herbs, spices, and other natural ingredients that have been used for centuries to promote health and well-being. These products can help to boost your immune system, improve your digestion, and increase your energy levels. If you are looking for a way to improve your health, then consider trying some of the Ayurveda healthcare products from the Himalayas.
Himalaya Diarex Tablet
Himalaya Diarex Tablet is made by the Himalaya Company. Himalaya Diarex Tablet has antimicrobial and antidiarrheal properties. The Diarex tablet is used in the treatment of acute and chronic diarrhea, and acute and chronic amoebiasis and it was very beneficial in the treatment of irritable bowel syndrome also. It also helps to prevent infection by reducing the inflammation of the intestine during dysentery. It helps to treat diarrhea by reducing the motility of the stomach, Relieves symptoms of diarrhea. It will help to eliminate the excess gas from the stomach and intestines. The antispasmodic helps to reduce the colic associated with intestinal infections.
Himalaya Diarex Tablet is used for acute and chronic diarrhea, acute and chronic amoebiasis, and irritable bowel syndrome (intestinal disease).
Himalaya Rumalaya
Himalaya Rumalaya is a mighty and secure phytopharmaceutical component that helps to relieve joint and bone pains that are related to diverse orthopedic ailments. It will consist of Gandhapura tail and Shallaki. Himalaya Rumalaya is an Ayurvedic medicine primarily used to treat Rheumatoid Arthritis, Osteoarthritis. The Indian Winter Green Oil present in this gel will act as a topical analgesic and help in relieving pain due to joint disorders. It was too effective in osteoarthritis, cervical and lumbar spondylosis, gout, arthralgia, frozen shoulder, and sprains.
For the best result, anyone can apply it topically 3 to 4 instances each day on the affected region or as directed using your physician. Simultaneous use of the Rumalaya will guarantee whole relief.
Himalaya Pilex tablet
Himalaya Pilex tablet is an ayurvedic medicine that is mainly used in the treatment of piles. It is considered a perfect medicine for patients who have piles problems.
Himalaya Pilex Tablet is a proven medicine for Hemorrhoids and Fistula. The laxative property of the Pilex tablets cures chronic constipation associated with piles. The Himalaya Pilex tablet relieves intestinal pain. It will also improve digestion and reduce gas formation and restlessness. The components of the Himalaya Pilex Tablet are Neem, Haritaki, and Mesua ferrea. Being ayurvedic, it does not have any side effects or harm. However, to avoid side effects, you must follow the doctor's advice based on age, physical illness, and the effects of the disease. This is something to keep in mind before consuming it.
Himalaya Menosan tablet
Himalaya Menosan tablet is an ayurvedic medicine, which is mainly used in the treatment of problems associated with a variety of infections. It proves to be very beneficial in the treatment of many problems related to the urinary tract. It is also very beneficial in many types of infections occurring in the delicate parts of women. The main Ingredients of Himalaya Menosan Tablet are Ashoka, Asparagus, and Licorice.
Menosan contains herbal phytoestrogens that act like estrogen in the body to help relieve troubling symptoms caused by estrogen deficiency in postmenopausal women. Menosan tablet is a natural remedy that aims to relieve bothersome symptoms of menopause, including postmenopausal heart disease and osteoporosis.