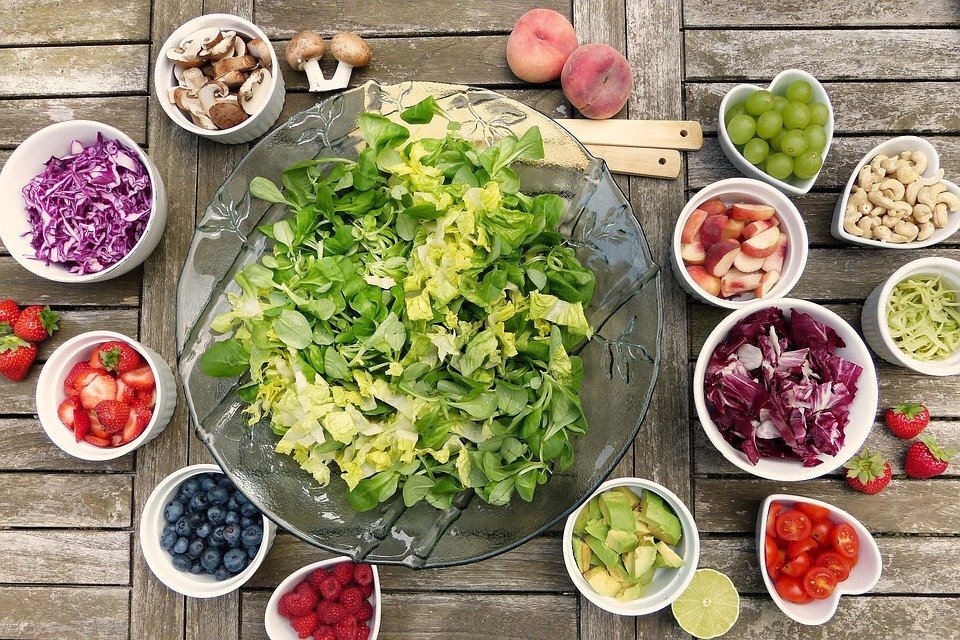 Created Date: 03 Feb
0 Comments
Why Make the Ayurveda Diet Your New Year's Resolutions?
From the South Beach diet to the Paleo diet, there's no end to the variety of weight loss and wellness programs you can follow. And if you're keeping up with health trends, you've probably already heard of the Ayurveda diet.

Similar to yoga, Ayurvedic medicine is grounded on the principle of mind and body balance. Practitioners of Ayurveda believe that each person, depending on their body constitution, has a dominant energy type or dosha, which governs their physiological functions. There are three types of doshas: Vata, which tends to be thin; Pitta, which has medium-sized builds; and Kapha, the largest of the doshas.

Unlike other diets that give a general idea of what to eat and what to restrict, the Ayurveda diet tailors your meal plan depending on your dosha. For instance, The Ayurvedic Institute food guidelines discourage Vata doshas from eating winter squash, while these are recommended food for Pitta doshas.

Overall though, the diet emphasizes the consumption of whole, unprocessed foods — meaning you'll be getting plenty of nutrition no matter what your dosha is. We've listed down a few more benefits of the Ayurveda diet if you're interested in starting this year.


Promotes Mindful Eating

Often, you may find yourself reaching for a bag of chips while unwinding in front of the TV, or opening a tub of ice cream when you're feeling down. However, an Ayurvedic diet encourages you to take a different perspective, and learn to be present as you eat. This means taking the time to savor your food and being aware that what you eat affects your physical and mental state.

Having this kind of relationship with eating means you're less likely to stress-eat, or binge on unhealthy food. In fact, a study published in the journal Nutrients states that mindful eating is inversely related to binge-eating behavior and mood disturbances. This highlights the potential benefits of going on an Ayurveda diet.


Improves Digestion

Good digestion is one of the most important aspects of Ayurveda. As such, it includes proper meal timings as key to good health. Ayurvedic guidelines advise waiting until your last meal is digested before you eat again – roughly three to six hours after.

Aside from that, grains like quinoa and oats are recommended diet staples that aid in healthy digestion. Of course, the type of grain you can eat will depend on your dosha. Since there are a wide variety of grains on the market, preparing them can get a little overwhelming. Thankfully, there are many appliances that can make it easier for you to stick to your diet. The compact rice cookers on We Know Rice allow you to cook grains as you would cook rice, making it perfect for newbies and those with busy lifestyles; you'll be able to prepare your grains in a matter of minutes.

Meanwhile, probiotics such as yogurt and buttermilk, which help keep your gut flora healthy, are commonly recommended Ayurvedic digestive remedies, according to Healthline. All of these additions or modifications to your diet will ensure the proper absorption of nutrition from your food.


Encourages Weight Loss

While there is currently no definitive scientific literature linking weight loss to eating by dosha, it's easy to see how an Ayurveda diet can lead to losing some pounds. After all, many of its principles promote healthy eating habits.

For instance, there's an emphasis on nutrient-dense foods like vegetables and fruits to kindle the gastric fire or Agni. On the other hand, foods that smother it, like processed meats and fried food, are highly discouraged. Furthermore, the importance of mindfulness and listening to your body makes the diet less restrictive than others, and thus less stressful for those who choose to follow it.

If you're looking to make a new year's resolution for your health, consider trying out the Ayurveda diet. Though the science behind it is still unclear, many of its principles overlap with general advice given by nutritionists and dietitians over the years. However, any wellness plan with proper exercise and complete nutrition is key for overall good health.

For more information on Ayurvedic medicine, head over to the Ayurvedamegastore blog.