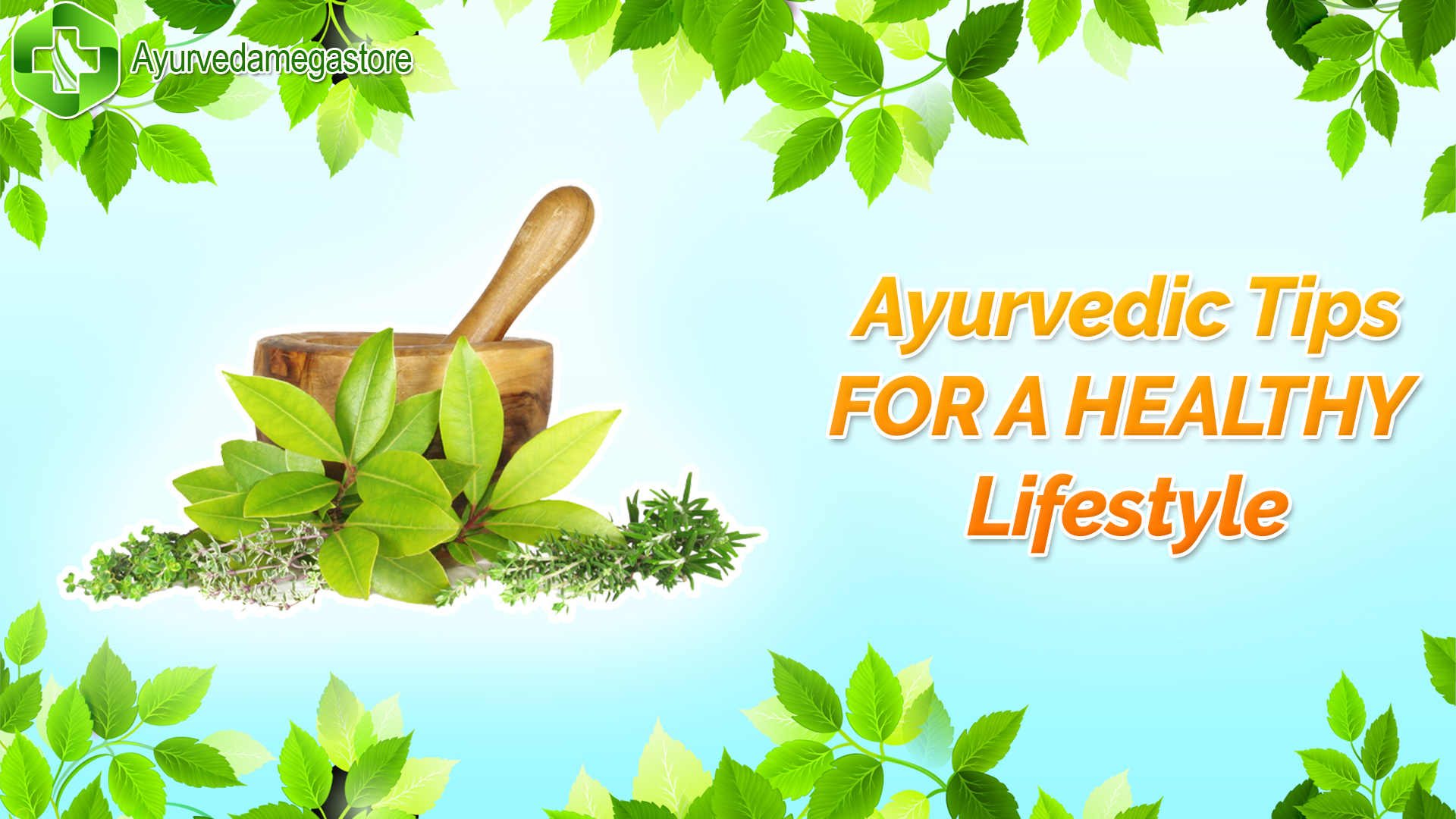 Created Date: 19 Nov
Ten Important Ayurvedic Tips for a Healthy Lifestyle
The ancient concept of Ayurveda traces its roots back to the Indian land. Ayurvedic science is also an alternative form of medicine. Ayurvedic science of medicine today has popularity even in the Western world. Are you suffering from any form of ailment? A few years back you would tend to consume tablets, but not anymore. Experts often suggest ayurvedic medicines to avoid the risk of flaring up the side effects caused due to the standard tablet consumption. Especially, when there is a plethora of ayurvedic medicines available to try out.
Ayurveda is an ancient medical concept, which mainly focusses on a better balance between body, mind, and spirit. The medical experts specialized in Ayurveda, stresses on the need to make a careful selection of diet and lifestyle. If you are seeking for
ayurvedicmedicine for a healthy lifestyle
, we would like to offer some tips based on Ayurveda for boosting up your health with essential lifestyle changes:
1: Always eat food that imparts nourishment:
Ayurveda preachesthe need to eat food offering the best nourishment. This is a first suggestion made by any ayurvedic expert. A lot of Ayurvedic medicines also help maintain a healthy metabolism. Howeverto get the maximum results, one will need to eat a highly nourishing diet.
2: Increase the consumption of fruits and vegetables in your everyday diet:
Your diet must boast of a high intake of fruits and vegetables. The experts of Ayurvedic treatmentssuggest that fruits and vegetables offer a high intake of antioxidants. They also boast of significant nutrients and this combination helps to increase the body's immune system. The benefits are not limited, consumption of fibrous food like fruits and vegetables in diet also act as a great internal cleanser.
3: One must include spices and herbs in the food:
It is generally to enhance taste that you perhaps include spices in the food. However, you must realize that spices surely have nutritious value. The spice-based foods also enhances digestion and you can absorb the nutrients in the best possible manner. One must also note that spices are inclusive of the core ayurveda philosophy of including all the rasas in a meal.
4: The key is drinking sufficient water:
The key to staying healthy is to flush away the toxin levels from the body. Hence, Ayurveda experts insist on the need to regularly drink water. You must however not consume ice cold water. You must drink cool and room temperature level water. It is just pure water, which can be your vitality drink booster.
5: Some important facts about the dinner meal:
The Ayurveda experts suggest some important factors that need to be incorporated in the dinner you eat every night. The alternative medicine therapy stresses on the fact that you must have a light dinner. This should improve digestion and one can sleep well. There have also been hints about the timing of the dinner and most experts insist on the need to have your last meal by 8 pm. They suggest that one must give the body enough time to process the food before bedtime. This is just the reason to have a light dinner and more importantly early in the evening. It is easy to digest light food and you will not be sluggish the next morning.
6: Eat only when you are hungry:
The Ayurveda experts insist on the need to only eat when you are hungry. It is just simple that you are hungry because the stomach has successfully digested the previous meal. It is now ready to digest the next meal. We would like to state that if you eat in a stomach filled state, there could be Kapha disorders. You gain unnecessary weight and there are bound to be problems of indigestion.
7: The use of tongue scraper:
It has perhaps been an ancient practice to use a curved tool made of gold, brass to scrap the tongue. Ayurveda experts endorse such techniques and they have to say that it is a perfect way to clean the mouth. The regular use of this product is ideal to remove harmful bacteria and bad breath. The experts had to say that constant use of tongue scrapers also boost up the sensitivity of the taste buds.
8: The self-massage theme:
In Ayurveda's concept, the self-massage is referred to as abhyanga. The abhyanga concept, which involves massage of the body with Dosha specific herb-infused oil. This process will help the body to get rid of the waste. The session will stimulate the lymphatic system and there is scope to get rid of body waste. One should also note that such massages also help to reduce body stress.
9: Exercise is a must:
One must note that yoga and Ayurveda have a strong connection. There are many similarities in these techniques for someone on the lookout to attain optimum health. You may not be willing to undergo the complete yoga session. However, ayurvedic medicine experts insist on the need to avoid a harmful sedentary lifestyle. One can incorporate certain movements from yoga into the daily lifestyle. There is a strong belief that various doshas may benefit from a varied range of exercises. Some sort of physical activity is necessary for good body health.
10: The concept of oil pulling:
This is a formula followed by most Ayurveda experts and you can always try it out before breakfast. It is a detoxification process and also helps to brighten up the teeth. You could allocate twenty minutes a day to swish natural oil in the mouth. It could be anything from sesame to organic coconut oil. The key will be to spit out the white substance. This is how you can do away with bacteria, toxins from the immune systems and it is perfect to boost up health.
Conclusion: These are ten important Ayurveda secrets, which can be a key for a healthy lifestyle. To aid your rejuvenation journey with Ayurveda, Ayurveda megastore offers multiple
ayurvedicmedicines and formulations
. These ayurvedic medicines have optimizing results. By following the above-mentioned important tips, one will be able to lead a healthy lifestyle.