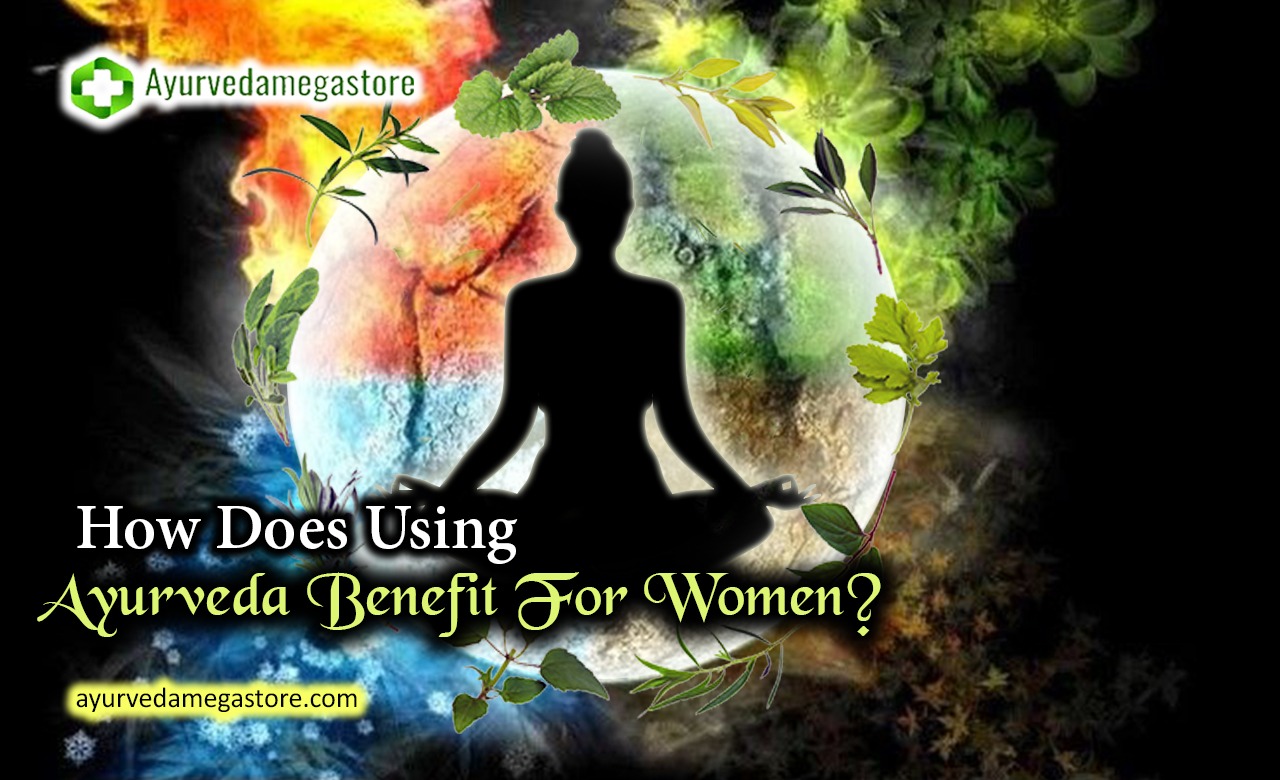 Created Date: 24 Feb
How Does Using Ayurveda Benefit Women
Ayurveda has several health benefits. It is the 5000 years old practice of treating different conditions. There are numerous ayurvedic medicines for women with its origin in India, which helps them deal with chores in daily life.
It is a complex study of our health, which has to be in balance with the environment, body, mind, and spirit. Due to the busy schedule, we miss out on our balance and face different problems in life. With this healing art, the human body can stay fit and away from all the diseases by understanding its full potential.
Ayurveda brings in several supplements for women as the medicine's effects can bring long term relief in their body. Similarly, women are seen to go through the harsh reality of life and thus, need the peace in their life.
What do you Need to Know About Ayurveda?
Being originated in India, several people from this country understand the value of the study. With the practice, one understands that the body comprises 5 elements (water, earth, fire, air, and atmosphere). To inherit a good and long-time relief, our body must adapt to the 5 elements properly and maintain a proportion among the all.
Many doctors believe that Ayurveda is the right way to treat your body naturally. Allopathy can add up many toxins, which might be hard to deal with in the future.
Users are free to understand the different forms of medicines that Ayurveda has to offer. With the full understanding of the human body, Ayurveda has 7 different forms of medication to offer.
They are –
● Chikitsa (Surgery) Shalakya (Conditions above shoulder)
● Kayachikitsa (Internal Medicine)
● Bhuta Vidya (Psychiatry)
● Rasayanam (Rejuvenation)
● Agadtantra (Toxicology)
● Kaumarabhritya (Paediatrics)
Since we have covered a lot about Ayurveda, let's talk about some of its health benefits related to women's skin care and daily lifestyle.
Ayurveda Health Benefits for Women
Women have to go through a lot of chaos every day. Apart from the daily life hustle, they have to face menstrual pain every month. All of these adds up to different skin-related issues like acne.
Though a wide variety of allopathic medicines are available in the market, going with them might not be the right decision. Allopathic medicines are known for providing quick results; however, they don't last long.
Using the herbs and food suggested by Ayurveda, women can follow a proper skincare routine and maintain a healthy lifestyle.
Whatsoever, it gets all messed up when you have a busy schedule and hardly any time for yourself. This is the time when you can opt for Ayurveda supplements for women.
With advanced technology and suggestions by experts, The Ayurveda Megastore has come up with a wide range of women's skincare products. They also have products for diabetes and joint care for all the ladies suffering from it.
Ayurveda Helps in Dealing With Stress
Vedic Language has proved that Ayurveda and Yoga have strong backward linkages, which helps a human being deal with stress. With the hectic life in the busy cities, stress has become a part of our life.
Whether it be the pressure of dealing with clients or bosses, stress causes great health damage to our body. To enhance our consciousness, Ayurveda suggests us to select the three methods to deal with life –
Meditation: Meditation has a great impact on our body as it helps in dealing with the stress hormones.
Dinacharya: Remember when our parents used to say to wake up early in the morning? Dinacharya has the same principle as it brings a sense of responsibility and confidence.
Green Tea: Well, most of us have come across the idea of cutting down on milk tea and adopting green tea as the substitute. Besides having weight loss benefits, green tea also has L-theanine, which is purely used to calm and relax us.
Balance the Hormones
Type II Diabetes is caused in Women because of the imbalance in hormones. Diabetes is caused when our body fails to produce the glucose required.
Hormones are the reason why our body reacts the way it is reacting. It also affects our menstrual cycle and causes pregnancy-related issues. With the help of Ayurveda supplements for women, we can detoxify our body from all the harmful chemicals which cause such tension.
Apart from the supplements, women must also go for regular exercise, proper rest, and even Abhyanga if required.
Abhyanga is the process of starting your day with a full body massage. Starting with Ayurveda supplements for women at a young age can help the woman to deal with her problem efficiently.
Ayurveda Aims to Minimize the Risk of Disease
If you have been through the article till now, then you must have understood that the Vedic languages suggest a healthy way of living, which avoids all the disease in life. All the fitness freaks who follow a healthy lifestyle have one thing in common, i.e., good health.
Living healthy can be tough. Mostly because of the harsh routine that we have. With proper breathing exercises in the morning and a healthy diet, several diseases can be prevented from occurring.
Ayurveda has two ways of looking into a disease –
1. By finding the source of its origin.
2. By finding a natural way to cure it.
Though Ayurveda can help in dealing with a disease, the Vedic languages believe in preventing the same from taking place. This is why ayurvedic medicines for women are loved all across the globe.
Ayurveda even has the power to detect a problem beforehand, unlike, modern treatments which include costlier techniques like X-rays to detect a disease.
Ayurveda Improves the Skin Texture & Appearance
Just imagine how much damage the pollution is causing to your skin daily? Now, multiply that number by every day you go out for work. It is definitely huge.
Women opt for rigorous methods to heal their skin while the solution is available in front of them. A major mistake by most females is that they opt for the chemical products that provide the instant treatment.
As nice it may sound in the beginning, chemical treatments are not the right way to go about your skin. Women's skincare routine should strictly include natural products if they are looking for long term results.
One of the best ways to avoid any damage to the skin is by having green vegetables like spinach, cucumber, and lettuce. On the other hand, having nuts and seeds provide an adequate amount of Omega-3 fatty acids, which brings a vibrant look to our skin.
However, following the right women skincare routine might be tough as it involves a strict diet. Therefore, we suggest everyone go for the Ayurvedic supplements for women, which comprises 100% natural ingredients.
Ayurveda Helps in Dealing With Deals with Grey Hair
Tension, anxiety, and stress are a major reason for your hair to grow grey. Well, there is an age for everything, but if you start to see the same by the end of your 20's or 30's, then it isn't a good signal.
The use of chemical products is a major cause of the greying of hair as well. However, things like this can't be avoided. Therefore, the only way that comes to our mind is to have a proper sleep to deal with anxiety.
But is it the most efficient way? Well, there are supplements for women in the market that target such a problem. Every woman dreams of having long, thick, and black hair.
With the help of the ayurvedic medicine for women, the charm it has on the hair is incredible.
The Bottom Line
Ayurvedic medicine for women surely has several benefits for the human body. However, one must understand, it doesn't focus on instant recovery; rather, the process is prolonged.
The Ayurveda Megastore is an excellent platform to grab all the different ayurvedic supplements for women. Experts believe in dealing with life in a natural way.