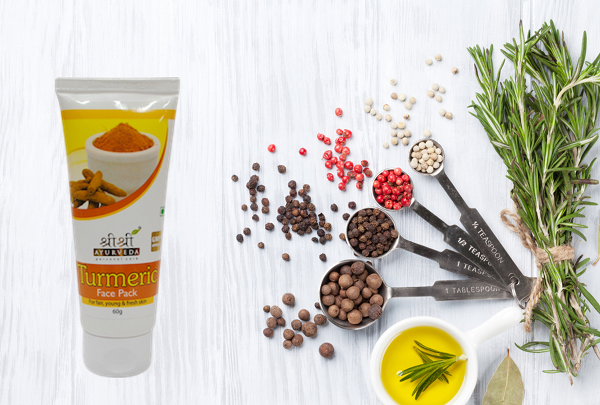 Created Date: 26 Aug
Complete Guide on Sri Sri Tattva Ayurvedic Products
Information about Sri Sri Tattva Turmeric Face Pack:

Sri Sri Ayurveda Turmeric Face Pack adheres to nature and will provide healthy skin that helps increase confidence. This package will not only improve the impartiality but also reduce sebum, tanning and blemishes. This facial package will take care of your skin just as nature takes care of its creation.
Direction for use:
· Wash your face and dry and apply face wash on your face and neck.
· Let the package dry or keep it for 15-20 minutes and wash your face with cold water.
· For greater freshness, use Gulab Jal from Sri Sri Ayurveda.
Amrutadi Vati:
Sri Sri Tattva Amrutadi Vati is a patented Ayurvedic medicine manufactured by Sri Sri Ayurveda Pharma. It is an antibacterial used in the skin and respiratory disorders. Amrutadi Vati is an herbo-mineral drug that contains concentrated cow urine and purified sulfur, along with herbs such as nimba, katuki, etc., which are effective for skin disorders and fever.
Arjuna Tablet:
Sri Sri Tattva Arjuna Tablet is a patented Ayurvedic medicine manufactured by Sri Sri Ayurveda. It's a cardiac tonic. The bark of Arjuna is good for the heart.
Benefits of Arjuna Tablet:
· Arjuna, because of its cold potency, promotes heart function and provides nutrition to the muscles of the heart, strengthening it.
· It corrects the disbursed heart rates and reduces the heart rate.
· This is effective in the treatment of edema.
· Arjuna reduces the chances of blood clots and reduces nervousness and stress.
Sri Sri TattvaChandraprabha Vati strengthens the urinary system and is useful in Diabetesmellitus, urinary tract infection, piles, fistula and leucorrhea. It also acts as an effective rejuvenator and promotes good health, as indicated by the doct