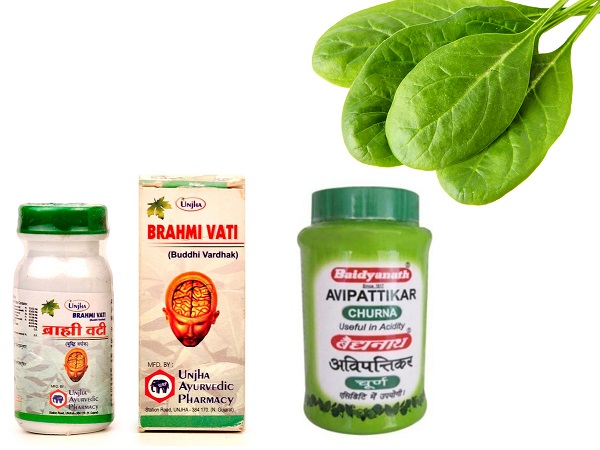 Created Date: 11 Sep
Complete Guide about Baidyanath Ayurvedic Products
Baidyanath Avipattikar Churna is an herbal medicine used in Ayurveda. It is available in the form of a dietary supplement, it contains several different Ayurvedic herbs. Baidyanath Avipattikar Churna is generally used to treat digestive problems.

Herbs in Avipattikar: Avipattikar contains the following herbs:
· Amla.
· Behada.
· Black pepper.
· Cardamom.
· Clove.
· Ginger.
· Haritaki.
· Bay leaf of India.
· Long pepper.
· Walnut grass.
· Turpeth.
· Vidanga.
Uses: According to the principles of ayurveda, health problems often result from imbalances in the three doshas. Avipattikar is often used to treat the imbalances in the dosha known as pitta and, in turn, promote the healing of the following health conditions:
· Constipation.
· Diarrhea.
· Gastritis.
· Acidity.
· Indigestion.
· Ulcers.
Baidyanath Brahmi Bati (Buddhi Wardhak) is an Ayurvedic medicine in tablet form, used in the treatment of depression, blood pressure, etc. Brahmi Bati should be taken under strict medical supervision. This medication is the most commonly used in the Ayurvedic practice of northern India.
Uses of Brahmi Vati: Used in the Ayurvedic treatment of depression, psychiatric conditions, insomnia, MDP, chronic fever, tremors in the hands and legs, anxiety. It also helps maintain normal blood pressure.
Brahmi Bati dosage: 1 - 2 tablets per day, usually administered together with Gulkand / raisins or honey, amla Murabba, etc., based on the Dosha imbalance of the patient.
Method of preparation of Brahmi Bati: First, take the rsasindhura in a mortar and turn it into a fine powder, for this the fine powder of the rest of the ingredients is added and mixed well, filtered. It is ground with a Jatamansi decoction, and tablets of 3 Ratti - 375 mg are made.
Side effects of Brahmi Vati:
· It is not advisable to self-medicate with this medicine.
· Take this medication in a precise dose and for a limited period of time, as directed by the doctor.
· Overdose can cause adverse effects such as gastritis.
· It is better to avoid it in pregnancy, lactation and in children.