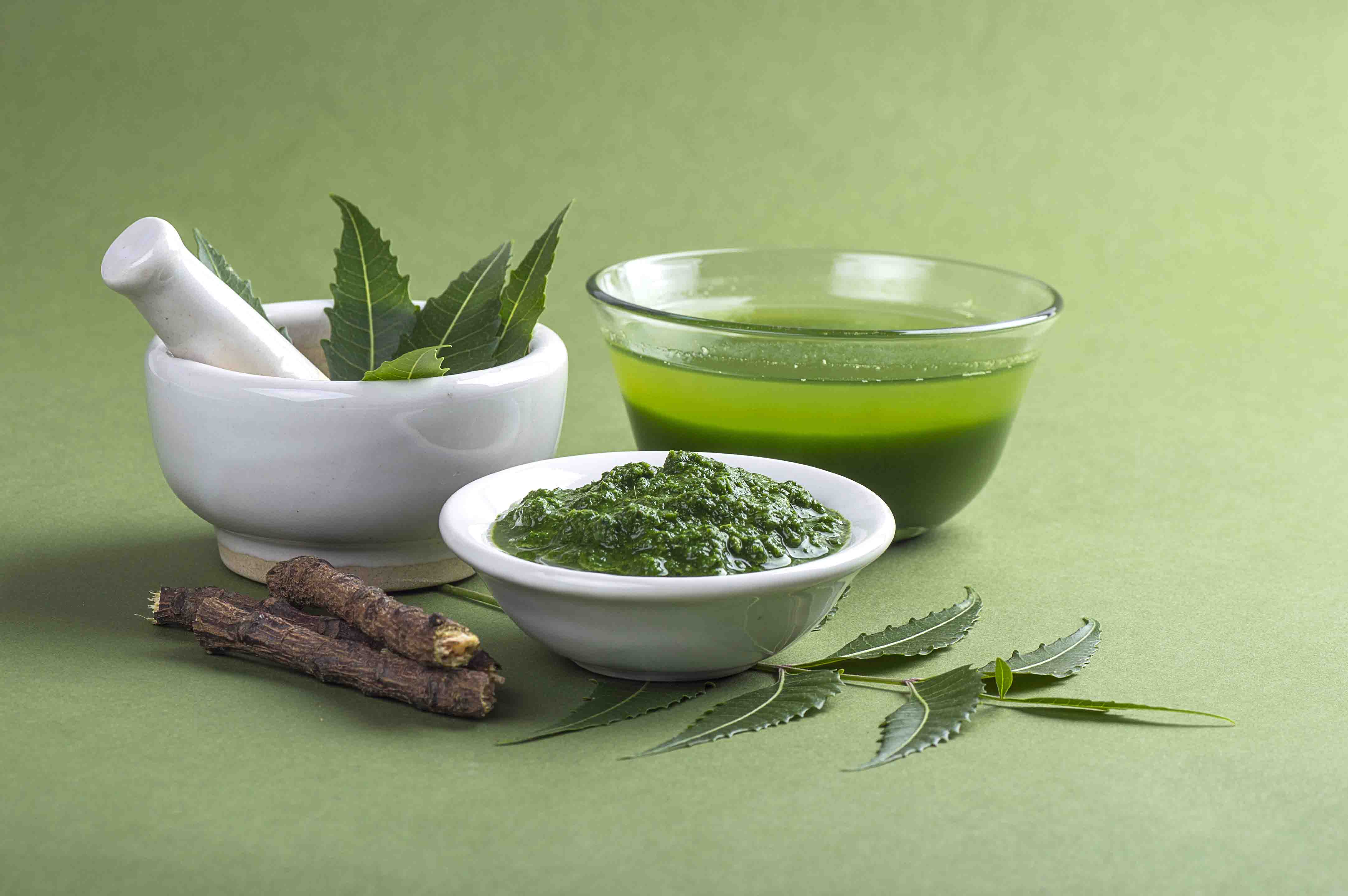 Created Date: 20 Jul
Ayurvedic remedy for Asthma Patients for summer season
Summer season is here and so is extreme heat. For some people, that may mean a rise in asthma flare-ups. Dry, hot air may trigger asthma in few people. However, other heat-related factors may also worsen your asthma. If you know your asthma is worse in the summer season or triggered by hot and humid weather, talk to your doctor about your asthma treatment and make sure it is right for you. Many allergy triggers like pollen, dust and air pollution are more prevalent and can trigger your asthma symptoms.
Have you noticed that a sudden change in weather can trigger your asthma symptoms? If so you're not the only one. Cold weather, thunderstorms, hot weather, or sudden changes in temperature all trigger asthma symptoms for some people. People with mild asthma may find that when summer temperature soar, along with humidity levels, their asthma symptoms begin to act up. Breathing in such hot environments could lead to coughing and shortness of breath.
The summer season occurs at different times in different parts of our country depending on climate and location (April to October). Hot weather can trigger asthma symptoms in some people. There are two theories behind this; one theory is that breathing in hot air can cause the airways to narrow, leading to coughing and shortness of breath and another theory is that hot weather can increase the amount of pollutants in the air - both can trigger asthma symptoms. If both pollen and air pollution levels are high, you might experience the disease what's known as 'grey fever'.
Everyone's asthma is different. Some people get asthma symptoms in hot humid air, while others are affected by hot dry air. Many people find extreme changes in the weather to be their biggest asthma trigger – especially moving from a hot humid day outside into a cool building. Asthma triggered by the heat doesn't normally cause any extra or different symptoms, so just stay alert to the usual signs that your asthma may be flaring up. Common symptoms of summer allergies and asthma can include sneezing, nasal stuffiness, runny nose, itchy & burning eyes, itchy mouth or throat, wheezing, coughing, difficulty in breathing and /or tight feeling in the chest.
The most common summer allergens, or triggers, are pollen. Pollen is tiny egg-shaped male cells found in flowering plants /crops. You may know pollen better as the tiny, powdery granules that plants use during the fertilization process. The size of a typical pollen spore is smaller in diameter than a human hair.
If you have summer asthma, the season can seem to last forever. But a few lifestyle changes can limit your exposure to heat and humidity. If you have a respiratory condition such as asthma or hay fever, make sure you are well prepared when the summer temperatures hit their peak. Staying cool is crucial to control your asthma in warm weather. Try ducking inside in between activities and just sitting in the air conditioning to cool off. You can also consider going for a refreshing swim. Whichever way you do it, make sure you combat the heat and stay cool. If you have outdoor activities planned it's best to schedule them early in the morning to avoid the hottest parts of the day. It is also best to exercise earlier in the day when the air quality is better and the temperature is still tolerable. This tip may seem fairly obvious, but we can't stress enough how important it is to drink lots of water and stay hydrated when you're outside in hot weather.
During summer season, regular intake of Ayurvedic products like Eazol Health care helps your body in preservation of nutrients and minerals in your body. Along with proper hydration Eazol Health drink reduces the risk of asthma in summer to some extent. Eazol Health tonic has ayurvedic herbs like Ashwagandha (Withania Somnifera), Amla (Phyllanthus Emblica), Brahmi (Bacopa Monnieri), Safed Musali (Chlorophytum Borivilianum), Shatawari (Asparagus Racemosus) & Dadim (Punica Granatum) that helps in complete nutrition.
Products of more than 100 brands including Eazol can be purchased from ayurvedamegastore at best price with free home delivery. Ayurvedamegastore is India's biggest online Ayurveda store.