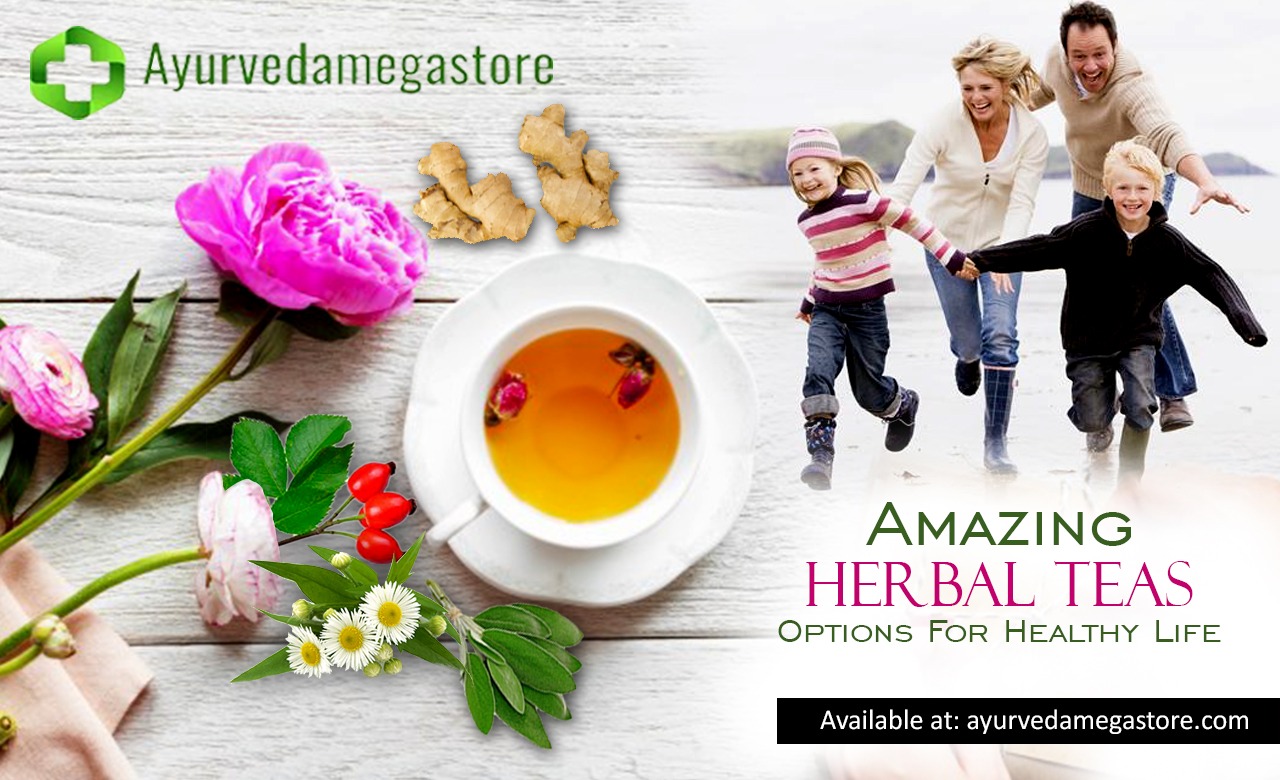 Created Date: 15 Oct
0 Comments
Amazing Herbal Teas Options For Healthy Life
Over centuries, herbal teas are ruling the world with its advanced benefits. However, the fact is that herbal teas are anything but tea as their name suggests. The actual teas such as oolong tea, black tea, and green tea are brewed from the plant named Camellia sinensis. They are made up of dried fruits, herbs, spices, and flowers in different flavors and tastes with tempting water beverages. However, there are a number of different herbal teas flavors to opt for when it comes to modern science.
Here are some of the few choices of herbal teas that are extremely famous in the market.
1. Chamomile Tea – The herbal tea has several benefits and chamomile tea is no different. This type of tea has a calming effect over the person, especially, if one has an insomniac issue then it can aid it all. This helps in eliminating issues for sleeping and even enhance the quality of sleep. The tea even has an effect on depression issues with a cup every two weeks. The regular use of chamomile tea can even havean effect on the liver, anti-inflammatory, and antibacterial effects.
2. Ginger Tea –It is a flavorful and spicy drink that works as an antioxidant for a disease that helps in enhancing health. It also helps in stimulating the immune system and inflammation to remedy nausea. Along with this, it is extremely beneficial for pregnancy, motion sickness, and cancer treatment for relieving nausea. The ginger tea is also a great cure for sore throat, period pain, and dysmenorrhea. The ginger tea is even affected when it comes to constipation, indigestion, and stomach ulcers. It is a great help for the menstruation cycle and is effective when it comes to working as an anti-inflammatory for diabetes patients.
3. Echinacea Tea –It is a popular remedy that works amazingly well with cold and prevents any symptoms. The echinacea tea also helps in boosting the immune system to prevent any sort of infection and viruses. This even shortensthe common cold duration and even helps in the prevention of severity. The team cannot work for everyone since it has a slower effect but it shows positive results after some use. The herbal drink will help in clearing up a stuffy nose and soothe sore throat amazingly well.
4. Sage Tea – It has so many health benefits that help up in medicinal properties that are advised by doctors especially when it comes to the brain. It is a great alternative for the cure of Alzheimer's disease that can have potential effectiveness for cognitive function. This also improves the adult's health with the help of sage oils and oral sage drops. It improves memory, mental functions, and mood while working on deeper brain functioning. This even helps in enhancing blood lips and even prevent any colon cancer development. It is a healthy choice to keep the colon and heart maintained with no side effects.
5. Rose Hip Tea –As the name suggests, the tea is made up of rose plant fruit that is extremely beneficial. In addition to this, the tea is extremely good when it comes to Vitamin C with anti-inflammatory properties. This helps in working on the symptoms of pain and reducing inflammation. Even if you want to reduce fat and be healthy from within then rosehip tea is ideal for you. This even fights skin aging and works to keep skin glow in the skin elasticity and enhance moisture.
There are so many things about herbal tea that people don't know about that includes calories and sugar. It has health-promoting effects to validate healthy without any health issues.